Police foils terror plot in Peshawar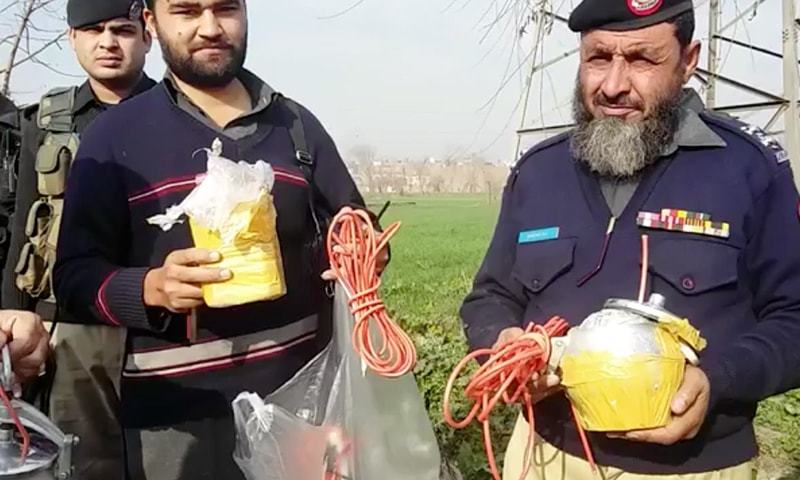 PESHAWAR: Police on Thursday defused five bombs planted under a 132KV electric tower in the provincial capital, officials said.
The bombs, comprising 20 kilograms of explosive materials, were packed into four pressure cookers and a canister in the Phando area of the city under the main transmission lines powering Peshawar.
Bomb Disposal Unit officials said if not defused in time, the bombs would have caused major destruction.
Senior Superintendent Police Abbas Majeed Marwat said militants wanted to target the main transmission line to deprive the people of the city from electricity, but police foiled their plan.
Reassuring city residents, he said "the police is vigilant and alert at all times to avoid mishaps."
Residents of the provincial capital are fearful, as police have been kept busy with reports of suspicious shopping bags from around the city.
Police also received a call about a suspicious bag in the Bala Mani area, but when officials reached the scene, they found a bag full of books, not explosives.