Telecommunication is a dynamic sector, says President Mamnoon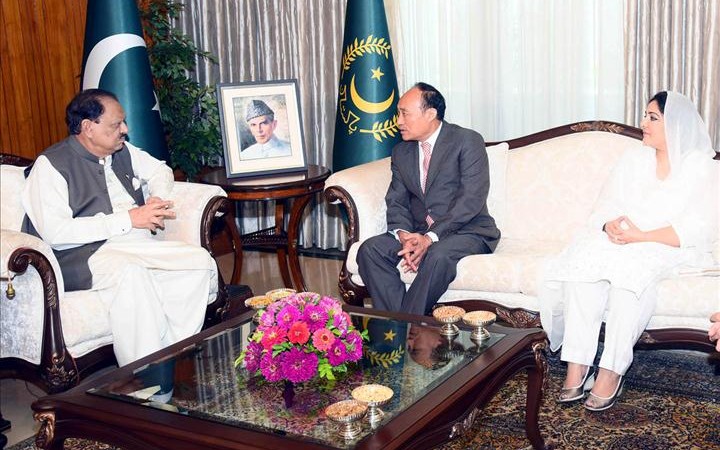 ISLAMABAD, 19 JULY (DNA) – President Mamnoon Hussain on Tuesday said that the government's vision for the telecommunication sector is nationally available, affordable and quality telecommunication services that are provided through open, competitive, and well managed markets, for the benefit of the economy and society.
The President said this while talking to Secretary General, International Telecommunication Union (ITU) Mr. Houlin Zhao who along with a delegation called on him at the Aiwan-e-Sadr. Minister of State for Information Technology Anusha Rahman was also present on the occasion.
President Mamnoon stated that the Government has formulated a comprehensive 'Pakistan Telecommunication Policy 2015' and hoped that it will spur socio-economic development and act as a catalyst towards achieving knowledge based society.
The President noted that the telecommunication sector in Pakistan is one of the most dynamic sectors in the economy and during the last five years, this sector attracted Foreign Direct Investment (FDI) of more than US$ 7 Billion which is a reflection of the right mix of regulatory and policy framework of the government.
President Mamnoon also said that Pakistan is a member of the ITU since 1947, and has participated actively in the activities of the organization adding that Pakistan looks forward to working closely with the ITU on joint strategies to benefit our people.
The President hoped that visit of Mr. Houlin Zhao would serve to further strengthen the existing ties of cooperation between Pakistan and ITU and wished the delegation a productive and fruitful stay in Pakistan. DNA