Talks underway with U.S. to end deadlock in F-16 sale: FO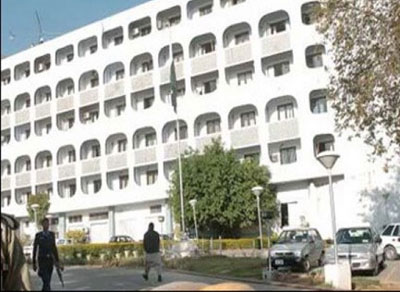 ISLAMABAD, May 01 (DNA) – Pakistan officials have said the country is involved in discussions with the United States to get F-16 fighter planes though the Obama administration was forced to halt the financial aid to Pakistan to purchase the aircraft.
Despite the U.S. administration's support on F-16s for Pakistan, American lawmakers at a recent meeting of a subcommittee of the Congress foreign affairs panel objected to using taxpayers'money to fund the sale, according to reports. Senator Bob Corker, chairman of the powerful Senate Foreign Relations Committee, had stopped funding the deal.
Pakistan was to pay only 270 million U.S. dollars for eight jets, valued at over 700 million U.S. dollars. The Obama administration was to cover the remaining 430 million U.S. dollars through the U.S. foreign military financing budget.
Officials in Islamabad say the country seeks the fighter jets for its fight against terrorists.
"The proposed sale of F-16 fighter aircraft by the United States is still under discussion between the two countries," Pakistan foreign office spokesman Nafees Zakariya said on Sunday while commenting on the cut of financial subsidy for the sale of the aircraft.
"Mutual efforts are needed to tackle the menace of terrorism and the responsibility to eliminate terrorism cannot be placed on one country," Zakariya said in response to the media reports.
U.S. media reports had earlier suggested that the U.S. Special Representative for Afghanistan and Pakistan Richard Olson had defended the sale of F-16s to Pakistan and told the Congress Committee that Pakistanis have developed a precision strike capability that they use in the F-16s and a have a right to destroy targets.
Earlier a top Pakistani adviser said it is the responsibility of the Obama administration to convince the Congress to subsidise the deal.
"In spite of the lawmakers' objection, the U.S. offer for the sale is still on the table," Tariq Fatemi, Special Assistant to the Prime Minister on Foreign Affairs Tariq Fatemi said in reported comments.
Defending the deal, Fatemi said the F-16s are useful for the on-going fight against terrorism, adding that Pakistan has so far spent nearly two billion U.S. dollars on operations against terrorists from own resources. DNA