Syria: Deadly blast on military bus in Damascus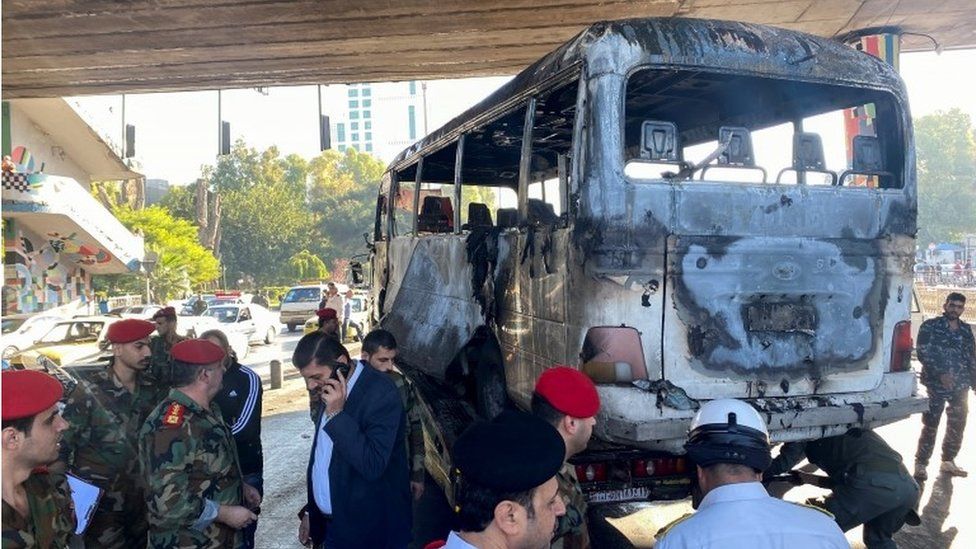 DNA
DAMASCUS: A bomb attack on a military bus in central Damascus has killed at least 13 people, Syrian state media say.The vehicle was targeted with two explosive devices as it passed under Jisr al-Rais bridge shortly after dawn, Sana news agency reported.
Video from the scene showed the charred remains of the bus, which was completely burnt out.Although Syria has been embroiled in civil war for a decade, such attacks in the capital are increasingly rare.
Wednesday's bombing was reportedly the deadliest in central Damascus since March 2017, when at least 31 people were killed in a suicide attack claimed by the jihadist group Islamic State (IS).
Syria has been devastated by a conflict that erupted after President Bashar al-Assad's government responded with deadly force to peaceful pro-democracy protests in March 2011.
The fighting has left at least 350,000 people dead, according to the United Nations, and caused half the population to flee their homes, including almost six million refugees abroad.