India to expel Pakistan HC official, Pakistan also expels Indian official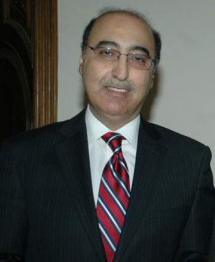 India will expel a Pakistani high commission staff member for "espionage activities", a foreign ministry official said Thursday, as local media reported that New Delhi police had detained him.
The Indian foreign secretary summoned Pakistani ambassador to India Abdul Basit to inform him that a Pakistan High Commission staffer has been declared persona non grata for espionage activities, Spokesperson of Indian Ministry of External Affairs Vikas Swarap said in a tweet.
MEANWHILE, The Foreign Secretary OF Pakistan summoned the Indian High Commissioner today (27 October 2016) and conveyed the decision of the Government of Pakistan to declare Mr. Surjeet Singh, an official of the Indian High Commission, as persona non grata.
The Foreign Secretary expressed deep concern over the activities of the Indian official that were in violation of the Vienna Convention and the established diplomatic norms.
The Indian High Commission has been asked to make urgent necessary arrangements for Surjeet Singh and his family to leave Pakistan by 29 October 2016.