Stanikzai warns Pakistan not to 'Force Afghans to React'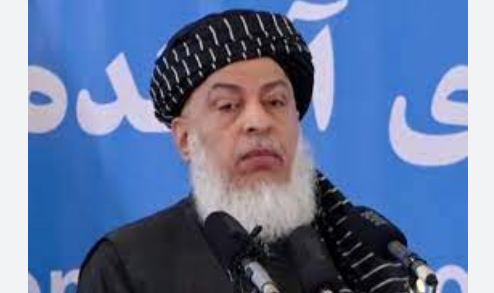 KABUL, NOV 6: Sher Mohammad Abbas Stanikzai, Deputy Minister of Foreign Affairs, at the meeting on the "Future Economic Development of Afghanistan" warned Islamabad to treat Afghan immigrants appropriately and not to force Afghans to react against their actions.
Stanikzai said that the reaction of Afghans has been recorded in history and now Afghanistan has a strong defense force and plenty of weapons.
Stanikzai also criticized the deportation process of Afghan immigrants and considered it a unilateral decision by the interim government of Pakistan.
According to the Deputy Minister of Foreign Affairs, Pakistani soldiers are looting the property and assets of Afghan immigrants during their deportation from the country.
The official of the Islamic Emirate emphasized that Pakistan has ignored the demands of the United Nations and the world for the departure of Afghan immigrants, while for years it has earned money and high privileges from the presence of immigrants in its soil.
Referring to the construction of the Qosh Tepa Canal, the Deputy Minister of Foreign Affairs assured the neighbors of Afghanistan that their water rights to the Amu River are being respected.
He clarified that the Islamic Emirate is determined to control the country's water, but it has no plan to destroy or harm the country's neighbors.
According to the information of the Refugees and Repatriation Department of Kandahar province, in the last five days, 4,533 families, which reached 31,547 people, have returned from Pakistan.
The Pakistani government gave a deadline for undocumented Afghan immigrants to leave the country by November 1.