Armenia says outline of a peace deal agreed with Azerbaijan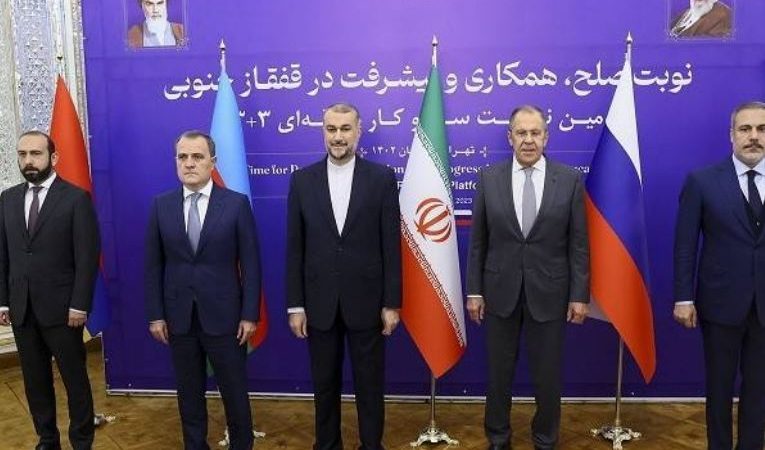 Over the past week Prime Minister Nikol Pashinyan and other Armenian officials have been hinting that a peace deal with Azerbaijan could be imminent.
They say the sides have reached agreement on three core principles of a deal while "details" remain to be settled.
Pashinyan told parliament on October 30 that a peace deal is "realistic" if the sides remain faithful to the principles of mutual recognition of territorial integrity, delimitation/demarcation of the shared border based on the 1991 Almaty declaration and the opening of transport links in a way that respects the two countries' sovereignty and customs laws.
Later, ruling party MP Gevorg Papoyan echoed the prime minister, saying that only the "details" of the agreement are left to be hammered out.
Azerbaijan's deputy foreign minister, Elnur Mammadov, confirmed that "most points" of the peace agreement had been agreed with Yerevan. Mammadov said that reaching a deal had become "easier" thanks to Azerbaijan's takeover of Nagorno-Karabakh after its September 19-20 lightning offensive.
Following that offensive, several planned meetings between Azerbaijani and Armenian leaders failed to take place in a reflection of the sides' differing preferences on who should mediate.
Baku refused to take part in EU-led peace talks in Granada, Spain and in Brussels, while Armenia's prime minister was a no-show at a CIS summit in Bishkek where he'd been expected to meet with Azerbaijani President Ilham Aliyev and Russian President Vladimir Putin. However, Armenia was represented at a meeting in Tehran on October 23 that involved Russia, Turkey, Iran, and Azerbaijan.
Armenia's lack of interest in Moscow-brokered peace talks comes as the country looks to the West for new strategic and security allies, signing an arms deal with France and intensifying diplomatic relations with a number of Western states.
Prior to Azerbaijan's September offensive, which triggered the exodus of the region's entire Armenian population, the Karabakh Armenians' fate had been the thorniest issue in the talks. Baku had rejected the prospect of granting the region autonomous status, as well as Yerevan's calls for an international mechanism that would ensure the Karabakh Armenians' rights and securities under Azerbaijani rule.
During Azerbaijan's attack on Karabakh on September 19, Pashinyan announced that Armenia's priority was to ensure that Karabakh Armenians could remain in the region and live a "dignified" life there. But now that it has been emptied of Armenians, Yerevan seems to have abandoned this demand and instead started the process of granting them refugee status or Armenian citizenship.
"Our policy is that if those displaced from Nagorno-Karabakh do not, objectively speaking, have the opportunity to return to Nagorno-Karabakh – our wish is that they all stay in Armenia, and live and work here," Pashinyan told a cabinet meeting on November 2.
Another critical issue is "the opening of transport links," a provision of the 2020 ceasefire agreement that cemented Azerbaijan's gains in the Second Karabakh War.
Baku long discussed this provision in the context of its "Zangezur corridor" project, which for a time it insisted was to be a seamless corridor connecting mainland Azerbaijan with its exclave Nakhchivan through Armenian territory and beyond Armenian sovereignty.
Azerbaijan stepped back from the maximalist version of this project in February, and, after the September offensive, began giving assurances that it would no longer insist on a corridor and would instead make do with an alternative route through Iran.
But Armenians are wary of these assurances, particularly given Russia's apparent interest in the Zangezur corridor project.
Fears persist in Armenia that Azerbaijan will use force to make the corridor a reality, and continued rhetoric from Baku about "Western Azerbaijan" is doing nothing to allay these fears. This is the notion that parts of Armenian territory rightfully belong to Azerbaijan, or that, at the very least, Azerbaijanis have the right to settle in formerly Azerbaijani-populated parts of Armenia.
These concerns are shared by the EU, which has called on Azerbaijan to commit to respecting Armenian territory and by the U.S., where, according to Politico, Secretary of State Antony Blinken briefed members of Congress in early October on the risk of an Azerbaiajni invasion of Armenia. (The State Department rejected this report.)
The Lemkin Genocide Prevention Institute issued a "red flag alert" on November 1 over a possible "invasion of Armenia by Azerbaijan in the coming days and weeks."
On November 2, the US State Department told the Voice of America's Armenian service: "Any violation of Armenia's territorial integrity will have serious consequences."