Speeding car kills man, his two grand daughters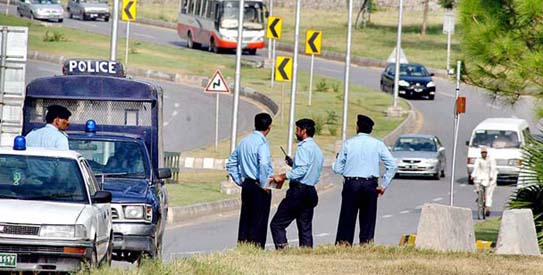 ISLAMABAD: A speedy car crushed to death a man and his two granddaughters in Islamabad on Sunday, police and witnesses said.
Two people were injured in the accident near Zero Point. The injured were shifted to PIMS.
The driver escaped while leaving his car on the Faisal Avenue.
Witnesses said the car coming from Rawalpindi hit members of a family who were standing on roadside and was trying to cross the busy road.
Police arrived at the scene and took the car into custody and started search for the driver. A police official said they would succeed to arrest the driver.
A large number of relatives of those died rushed to the hospital. The man was stated to be a sweeper at Radio Pakistan.