Speakers call for right to self determination for Kashmiri people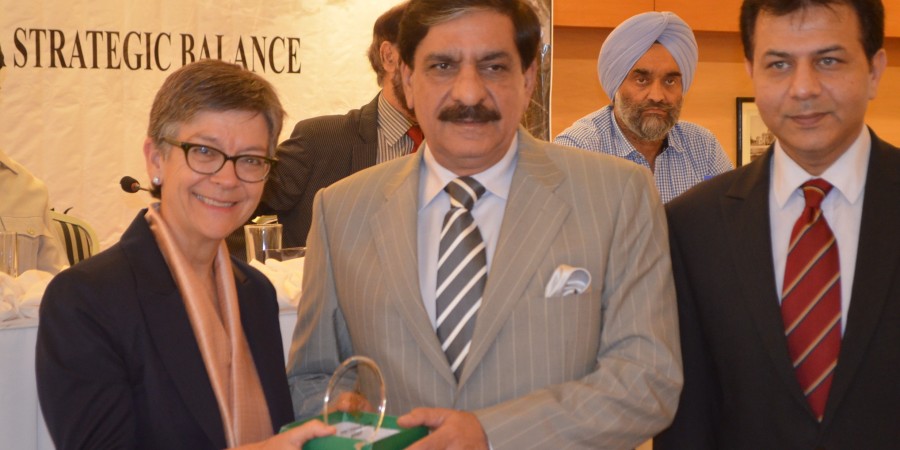 ISLAMABAD, JUNE 04 (DNA) – Speakers from Pakistan and Indian held Kashmir who took part in an international conference arranged by Meseac Research Center, called for right to self determination to people of Indian held Kashmir.
National Security Advisor, General Nasir Jangua was the chief guest. Speakers from China, India and Pakistan presented their papers.
A large number of diplomats including High Commissioner of Australia, Ambassador of Norway, Qatar, Tajikistan, Tunisia, Uzbekistan, and senior diplomats of China, Russia, Japan, Saudi Arabia, Iran, Egypt, South Korea, North Korea, Bangladesh, UK, Labia, Jordon, Iraq, Palestine and other countries were also present on the occasion.
Addressing on the occasion Director General of MRC, Mohammad Abdullah Hamid Gul said that government needs to revisit foreign policy concerning to India. Europe also had faced issues like Kashmir for decade but they solved those issues through dialogue, however, Pakistan and India can never build good relations unless core issues are not solved.
The US policies and interference has greatly troubled the regional balance of power. The geo-strategic equilibrium of South Asia is passing through a critical phase of power politics.
Although a delicate peace is prevailing between the two arch rivals in the presence of minimum credible nuclear deterrence, but the recent development in the region could dangerously disturb the critical power balance between Pak and India.
India's exterior maneuverand a quest for acquiring naval, aerial and land based strategic platforms are the major contours of her hegemonic posturing and offensive designs. Chairman of Sikh Intellectuals Forum, Nrinder Singh Khalsa also addressed the conference. He stressed that strategic location of Kashmir is very important and become nuclear flash point.
During his presentation Brigadier (R) Asif Haroon Raja delivered his talk said that mention is made of Indo-US civilian nuclear deal inked in 2008 and the US efforts to make India a member of Nuclear Supplier Group (NSG).
India has already been given access to NSG. India is feverishly building up its conventional and nuclear capabilities and has become the leading buyer of foreign arms. Today India is ruled by an extremist who was declared as a terrorist in 2002 because of his direct involvement in massacre of Muslims in Gujarat. Brig (R) Said Nazir delivered a detailed multimedia presentation and emphasized that " It must be remembered that Pakistan's nuclear program is entirely defensive in nature and has no aggressive intent. It is oriented towards preventing India from embarking upon yet another East Pakistan like military adventure in future and not to, coerce or capture any part of India. It is a stabilizer and helps in maintaining balance of terror the same way as had been maintained by US-NATO and Warsaw Pact opponents throughout the Cold War".
Speaking to the audience Zafar Iqbal But , Senior leader of All Parties Hurriyat conference said that the international community should build pressure on India. Growing Indian atrocities have forced the Kashmiri youths to pot militancy.
Addressing to the audience General (R) Asad Durrani said that strategic tilt of America and the petty interests of some regional countries have emboldened India to adopt a regional supreme role. India's intent and ambitions, if converged on the strategic plinth; the power balance between Pak and India is bound to make India a heavy weight in the region. Genera (R) Amjed Shoiab said that India has already put the strategic imbalance into motion.
In such a scenario Pak has to weigh its options and peruse it proactively to achieve a minimum credible balance, so that peace is not made captive to the Indian policies. General (R) Asad Durrani said that endeavor are the disturbing power balance between Pakistan and India will create serious security threats for entire region.
Senator General (R) Saludeen Termizi, researchers from different think tanks were and large number of eminent intellectuals anchors and dignitaries were present on the occasion. =DNA
=================