New budget to create jobs, alleviate poverty, says Ishaq Dar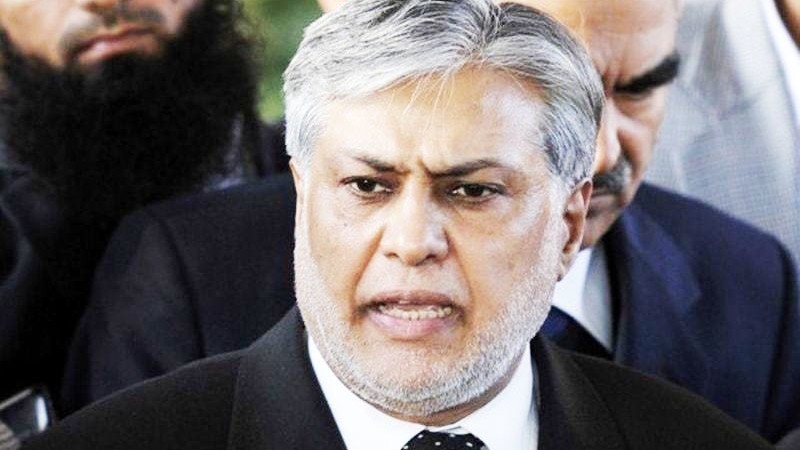 ISLAMABAD, June 04 (DNA): Minister for Finance Ishaq Dar says the thrust of the new federal budget is on growth, job creation, poverty alleviation and improving lot of the common man.
He was explaining salient features of the budget at a news conference in Islamabad Saturday.
The Minister pointed out that agriculture sector posted negative growth this year and with this in view incentives were announced by the Prime Minister, a few months back, which would continue next year.
He expressed the confidence that the new measures announced in the budget would give necessary boost to agriculture to help it contribute its share to the GDP. These include significant reduction in prices of fertilizers. He said prices of fertilizer were brought down by 250 rupee a bag during the last few months and now it is further reduced by 400 rupee a bag. He said prices of DAP have also been reduced by three hundred rupee a bag with effect from next month.
The Minister said 7% duty on pesticides has been withdrawn while off-peak rate of electricity for agricultural tube wells has been lowered from 8.85 rupee a unit to 5.35 rupee a unit.
Ishaq Dar said another area of concern was exports as these fell by 11% this year. He said with a view to give further boost to industrial growth, the government has subjected import of machinery and raw material to 3% duty, which is lowest slab in the country. Similarly, more credit is being made available for private sector.
The Finance Minister pointed out that every effort has been made in the budget not to put additional burden of taxes on filers. He acknowledged that taxes on some of the items would affect people. About increase in tax on mobile phone sets, he said costlier phones were mis-declared as low category phones and taxes have been enhanced to compensate for this leakage.
He said except for genuinely needed SROs, others have been withdrawn with cumulative impact of 400 billion rupees.
Referring to 1675 billion rupee overall development programme, he said this would further stimulate economy and create jobs.
The Finance Minister said it is effort of the Government to keep inflation to single digit and alleviate poverty. He said allocations for BISP have been increased to bring more families under its coverage.
He said despite constraints defence allocations have been increased. Zarb-e-Azb is moving towards its final round and its successful conclusion would help attract foreign direct investment. He said the country suffered huge losses of 118 billion dollars during war on terror.
The Minister said increase in non-development expenditure has been contained to seven percent.
He said Federal Government employees would get 10% adhoc relief after merger of two previous adhoc reliefs and as a result, they would get about 13 to 13.5% increase in their salaries.
He said the Government would be bearing expenditure of 57 billion rupees on account of increase in salaries and pension. Of this, an expenditure of 12 billion rupee would be spent on welfare of low grade employees including upgradation of their scales and increase in allowances meant for them.
The Finance Minister the Government decided to keep prices of POL products unchanged for the current month to provide relief to people during Ramzan. He said out of five POL products, sales tax on four is now less than 17%.
To a question, he said the Government is according priority to the construction of Western Route of China-Pakistan Economic Corridor as per understanding with political leadership.
He said Lahore-Karachi Motorway was missing link in Prime Minister's vision of Motorways for the country. As no one was ready to undertake this project of 300 billion rupee on BOT basis, this has been included in CPEC. DNA