South Africans hold local elections amid apathy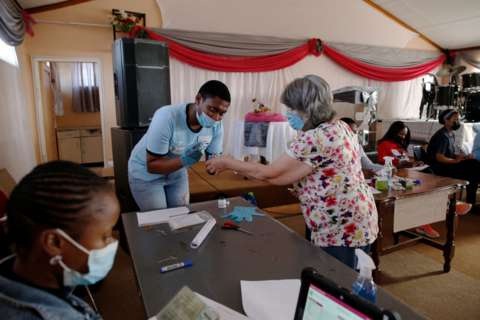 South Africans are voting in the sixth round of local government elections since the 1994 elections that ended white-minority rule.
People are electing local decision makers for their communities and not the political party to lead the country at large.
They will vote for district councillors and mayors who will be tasked with the delivery of basic services like water and sanitation, waste removal, electricity and road maintenance.
However, voter apathy remains high.
The Independent Electoral Commission has said a third of eligible voters still haven't registered to cast the ballots.
More than 320 political parties are contesting in the Monday elections.
The governing African National Congress (ANC) party faces a tough test following a string of corruption scandals and infighting.
The official opposition Democratic Alliance hopes to increase its footprint but independent candidates and newly formed parties like ActionSA are also likely to gain support.