Enemy fears from our ambitious youth not piles of weapons: Siraj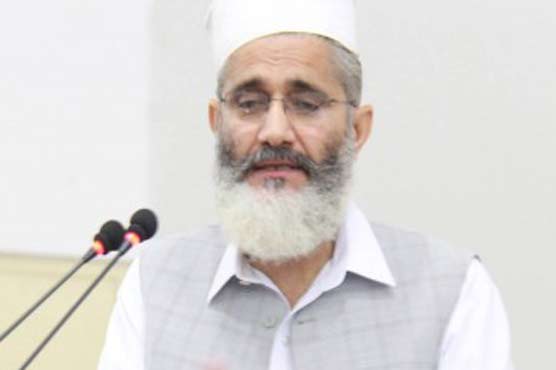 LAHORE, MAR 29, (DNA) -Jamaat-e-Islami (JI) ameer Senator Sirajul Haq while addressing during the annual dinner hosted in honour of Islamia College Civil Lines student said that we have to work hard to set aside the differences of colour, race and ethnicity to achieve the destination of a progressive Pakistan.
The JI chief said that enemy is afraid of our competent and ambitious youth and not piles of weapons.
Sirajul Haq further said that corruption-free Pakistan is one of our priorities and urged the students to play their role in the development in Pakistan.
Sirajul Haq said that if given the chance, the Jamaat-e-Islami would spend most of the budget on health and education.