Sheikh Rasheed skips NAB appearance in NCA £190m scandal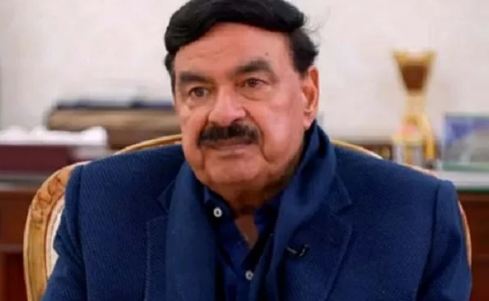 ISLAMABAD, MAY 24 (DNA) — Awami Muslim League (AML) chief and former interior minister Sheikh Rasheed on Wednesday 'skipped' National Accountability Bureau's (NAB) appearance for a probe in National Crime Agency £190m scandal.
The National Accountability Bureau (NAB) had launched an investigation against Imran Khan, Bushra Bibi and others for the alleged gain of hundreds of canals of land in the name of Al Qadir University Trust, which reportedly caused a loss of 190 million pounds to the national exchequer.
Sheikh Rasheed was asked to appear before the NAB today as a former member of Imran Khan's cabinet which passed the decision for the settlement of £190m from the United Kingdom. Sheikh Rasheed in his response denied receiving any written notice from the NAB and added the name under which he received the notice, has died a year ago.
Citing dire threats in response to the NAB, Sheikh Rasheed said police are raiding his house for the arrest. The former minister said the record of the cabinet meeting is available with the government and added he will appear before the graft-buster body if required. Meanwhile, the National Accountability Bureau has decided to resummon the AML chief, the sources claimed. — DNA