'Arrest me if you can': Sheikh Rasheed makes appearance at Committee Chowk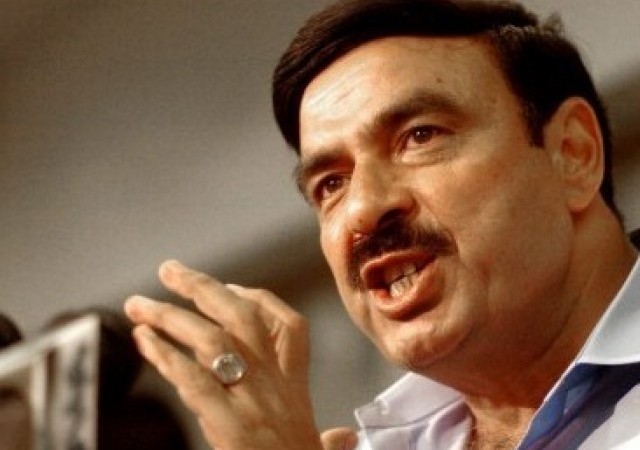 As the Pakistan Tehreek-i-Insaf (PTI) and Awami Muslim League (AML) vowed to go ahead with their planned protests against the government, police and opposition activists came face to face at Rawalpindi's Committee Chowk near the Lal Haveli residence of Sheikh Rasheed.
Sheikh Rasheed arrived at Committee Chowk on a motorcycle to join the protesters.
"If you have it in you, come and arrest me," he said while speaking to reporters.
He claimed that 450 protesters have been arrested by "white clothed" people.
TV footage showed baton-carrying police pushing back PTI activists. Soon after, activists started pelting stones at the police.
Speaking to media, Sheikh Rasheed said police are beating up activists of his party. "They did not even spare children. They are not letting ambulances reach Lal Haveli."
Meanwhile, Imran Khan has reportedly cancelled his plan to travel to Lal Haveli, where he was to join an AML-organised meeting and is expected to address a press conference at 4pm.
An Islamabad police official said police have been instructed to ensure implementation of Section 144 and restrict movement of PTI leaders.
The interior ministry's helicopters were seen conducting air surveillance of the capital to discourage any gathering at public places.