Shehbaz Sharif, Shah Mahmood Qureshi submit nomination papers for PM slot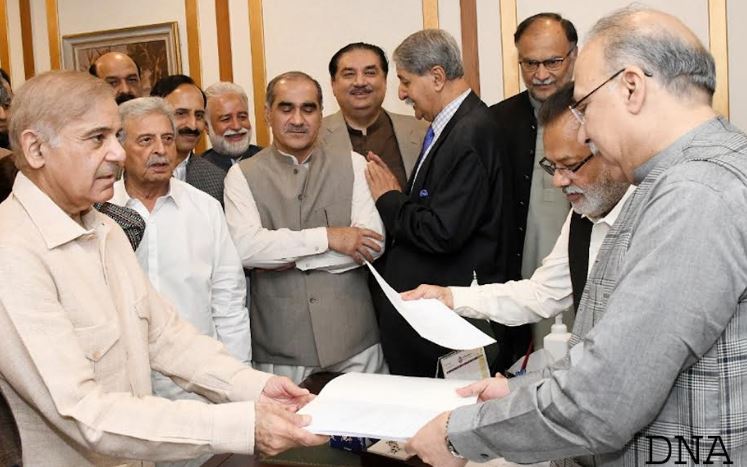 DNA
ISLAMABAD, President Pakistan Muslim League-Nawaz (PML-N)
Shehbaz Sharif has submitted his nomination papers for the slot of Prime
Minister in the National Assembly.
Shah Mahmood Qureshi from Pakistan Tehreek e Insaf has also submitted
his nomination papers. It is pertinent to mention that election for the office of prime
minister will be held on Monday with Shehbaz Sharif as the
hot favourite as former ruling party PTI has pitched Shah Mehmood
Qureshi as its candidate for the prime ministership.
The nomination papers for the election of the new leader of the house
were submitted to the National Assembly on Sunday (today), said Pakistan
Muslim League-Nawaz (PML-N) parliamentarian Ayaz Sadiq, who also
presided the NA session which voted out Imran Khan as prime minister.