Shaheen meets Italian Ambassador to Afghanistan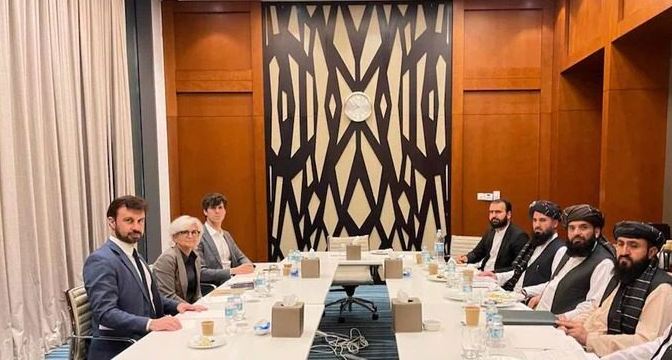 DOHA: IEA's Permanent Representative to UN, and head of Political Office in Doha Suhail Shaheen met with the Ambassador of Italy to Afghanistan and her accompanying delegation Natalia Quintavalle, he said on his Twitter page the other day.
The meeting discussed the current situation of the country including, IEA's achievements in the field of narcotics, treatment of drug addicts, education, development projects, investment, poverty reduction, etc, he said in his Twitter. "The Islamic Emirate has always been committed to expanding and speeding up its efforts towards eradication of narcotics in Afghanistan," Shaheen said.
Emphasizing on rooting out of narcotics cultivation and production in the country, Shaheen asked the international community to support the Islamic Emirate in countering narcotics. All sides emphasized the continuation of such meetings and discussions on a regular basis.