Shahbaz Sharif pays one-day visit to Gwadar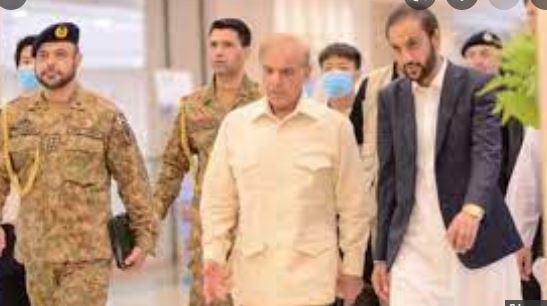 ISLAMABAD, June 24 (DNA): Prime Minister Shahbaz Sharif paid one-day visit to Gwadar seaport on Friday.
Acting Governor Balochistan Jan Muhammad Jamali and Chief Minister Balochistan Abdul Qaddos Bazenjo along with provincial ministers gave a warm welcome to the Prime Minister.
After visiting Gwadar Port, the Prime Minister met local fishermen at Gwadar Business Center. At the ceremony, the Prime Minister witnessed the signing of a Memorandum of Understanding between Gwadar Development Authority and Indus Hospital. The Prime Minister also addressed the gathering.
A delegation of Federal Ministers, Ministers of State and Special Assistants accompanied the Prime Minister, according to a report published by Gwadar Pro.