Serving humanity mission of PML-N govt: Marvi Memon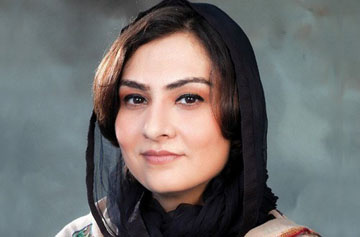 FAISALABAD, 29 MAY, (DNA) – Benazir Income Support Programme (BISP) Chairperson Marvi Memon on Sunday said the PML N government believed in serving the humanity.
"We are committed to conduct a comprehensive poverty survey of deserving families under the (BISP) in addition to making arrangements for provision of reasonable sustenance to them during our tenure", she said while addressing a gathering of local bodies representatives, notables and beneficiaries of the BISP at Ghausia Park here.
She said the PML N's policy was to provide the best possible facilities to the haves not under an impartial system.
The chairperson said under first phase of the BISP, poverty survey was being launched in 16 selected districts, including Faisalabad. A system was being chalked out on the basis of survey to ensure financial assistance to the needy families, she added.
She said 5.3 million families were getting benefits of the BISP, including 170,000 families from the Faisalabad division. No form will be given to any survey team but they would conduct survey by paying door to door visit and making biometric identification of the poor, she added.
The PML N government had enhanced funds for the BISP from Rs 40 billion to 102 billion and during next financial year it will be further increased to facilitate the poor, she said.
She said survey conducted in 2010 was not totally fair because most of the deserving women were ignored. Now proposed poverty survey will start after Ramzan ul Mubarak and teams will pay door to door visit and identify people living below the poverty line, she added.
"Strict monitoring will be ensured to make the survey reliable and free from any mistake and teams would use the latest electronic equipment to avoid any error or omission", she said.
She also underlined the role of media, civil society and LB representatives in the monitoring of the BISP survey and said they should immediately identify any discrepancy to the local office or headquarter of the BISP.
Special prayers were also offered for early recovery of Prime Minister Muhammad Nawaz Sharif and participants hoped that the PM will recover soon.
State Minister for Water and Power Chaudhary Abid Sher Ali, MNA Hajji Akram Ansar and MPA Mian Tahir Jameel also addressed. =DNA
============