Serena Hotels support Lahore Literary Festival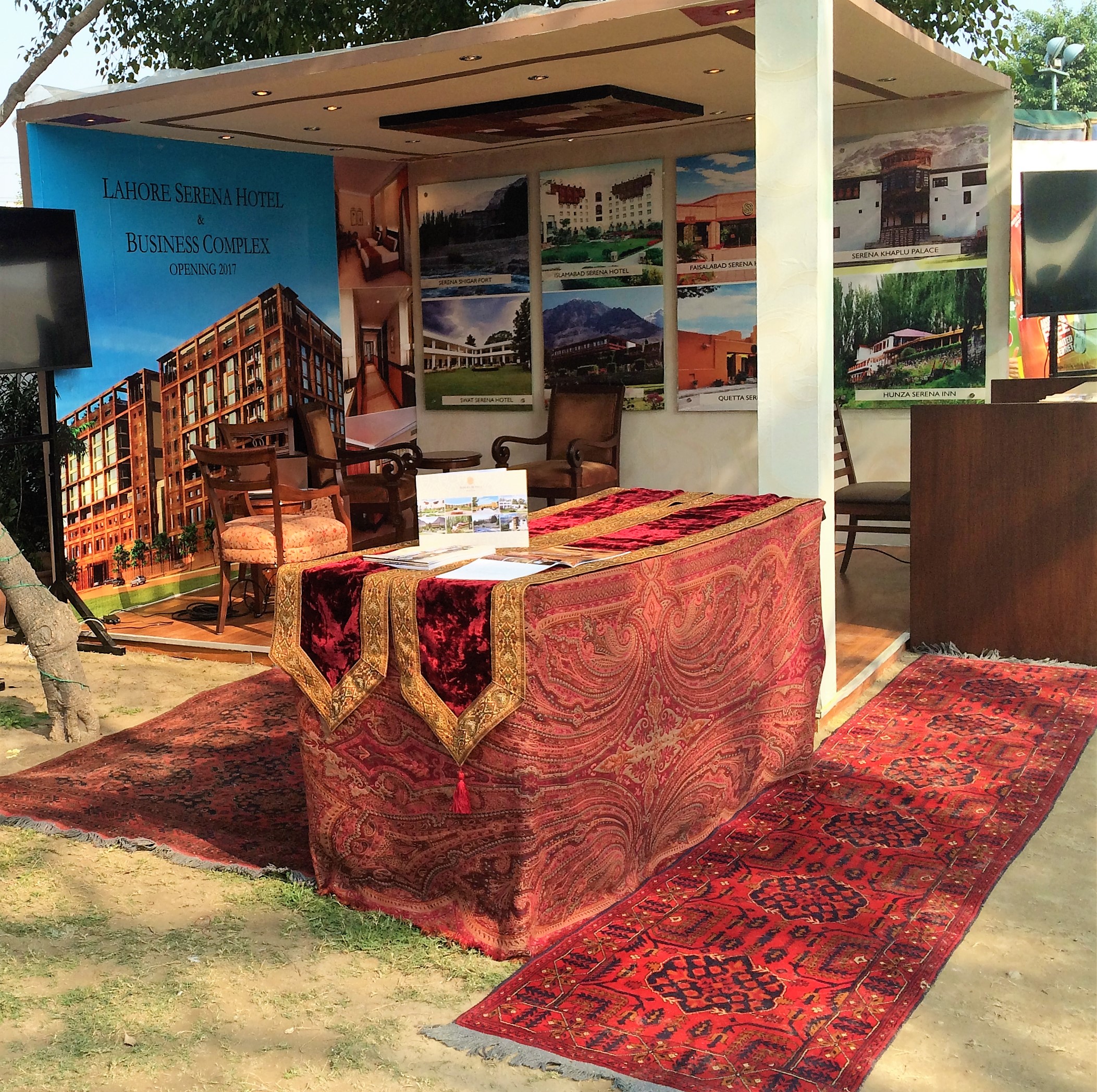 LAHORE (DNA) -After excelling in Sports and Adventure Diplomacy, Serena Hotels whole heartedly supported the Lahore Literary Festival (LLF)-2016 under its Cultural Diplomacy program. Serena Hotels offered the Platinum sponsorship for the LLF which was held on 20th and 21stFebruary.LLF won a great success as the turn out of the residents of Lahore and its surrounding area was beyond the expectation of the organizers. Serena Team put up their booth with their backdrop showing their under construction hotel in Lahore with a check in counter where the passerby upon registering was entitled to participate in the lucky draw. 16 lucky winners were gifted vouchers for two nights stay at different Serena Hotels in Pakistan which was very well received by the visitors.
Serena Hotels under its Culture Diplomacy Initiative aims to develop peace and showcase the plurality of culture. Under its banner. The Hotel runs the SerenArts Programthat encourages and nurtures young artists in promoting traditional art and culture. Over the past years, the Satrang Art Gallery, under the banner of the SerenArts Program, has held several exhibitions showcasing work by leading and emerging contemporary and traditional artists. Today, it is one of Pakistan's most prominent art galleries with a vision to promote local artists across national and international platforms. Since the gallery's inception, it has hosted 42 shows, showcasing a whopping number of 206 artists.
Under its Cultural Diplomacy InitiativeSerena Hotels also collaborates with Foreign Missions to project their artists and performers to the local visitors and also at the same time used their events for charity purpose in Pakistan. Additionally, Serena Hotels also support schools, orphanages and senior citizen shelters. They continue to source local artisans for employment across their properties, embodying the spirit of a business ethos which aims to conduct affairs in a manner that benefits the communities where they are located.
Serena Hotels will be opening in Lahore soon, and at our LLF stall it was a great surprise for the visitors. There was also a lucky draw at the stall and 16 winners got a chance to stay at Serena Hotels at different properties all over Pakistan.
LLF 2016 hosted a number of different speakers, media experts, journalists, speakers inducing renowned SharmilaTigore, Ali Akbar Natiq, Asghar Nadeem Syed, Attiya Dawood, CM Naim, FahmidaRiaz, Hamid Ismailov, Haji Noor Deen, Intizar Hussain, Javed Majeed, Marion Molteno, Mick Conefrey, Mohsin Hamid, Ned Beauman, Rana Dasgupta, Reza Deghati, Sorayya Khan, ZehraNigah and ZukiswaWanner.
All the speakers, International guests, organisers, sponsers and the vibrant Lahorites enjoyed this mega cultural event and we hope we continue to bring such delight to our community time and time again.