Senior journalist killed in KP's Tank district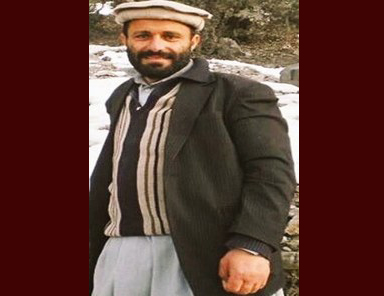 TANK: A local journalist Dr Muhammad Zaman Mehsud was killed when unidentified gunmen opened fire on his vehicle in Tank district of Khyber Pakhtunkhwa (KP) on Tuesday.
Police told media that Zaman was travelling from Gomal Bazar to Tank when his car came under attack on North Waziristan Road. Two motorcycle-riding armed men opened fire on his car and left him seriously injured.
Area residents took Zaman to District Headquarters Hospital (DHQ) Dera Ismail Khan where the doctors pronounced him dead.
Zaman Mehsud was a senior journalist who also served as the president and secretary general of the Tribal Union of Journalists' South Waziristan chapter.
According to UN figures, over the past decade, 700 journalists have been killed the world over during the course of discharging their duties.
Journalists — especially in hotspots such as Balochistan and Khyber Pakhtunkhwa — are regularly threatened and attacked in Pakistan.
The 2014 report of the Committee to Protect journalists (CPJ) stated that 44 journalists were killed in Pakistan during the last one decade. CPJ has also documented that an additional 12 journalists were killed in "unclear circumstances" during the same time. In terms of impunity the country ranks ninth in the 2014 impunity index issued by CPJ.