Senate body for adopting uniform policy of gas, petroleum for industry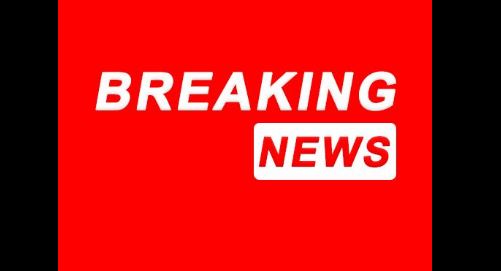 ISLAMABAD, JUL 05 (DNA) — A meeting of the Upper House's Standing Committee on Petroleum was held under the chairmanship of Senator Muhammad Abdul Qadir at Parliament House.
Committee members expressed their displeasure over the non-attendance of the committee meeting by the Minister of Petroleum and the Secretary of the Ministry of Petroleum.
The Chairman Committee said that the people of the concerned sectors which are dependent on gas and petroleum products have been invited so that they can apprise the committee of the problems faced by them.
The circular debt of electricity and gas in the country has increased exponentially and the two sectors are interconnected. Senator Taj Haider said that petrol has become so expensive that people have parked their vehicles. About 30% of gas pipelines can be improved by taking effective measures to eliminate leakage.
Chairman CNG Association, Ghias Paracha, Muhammad Javed of Karachi Chamber, Zubair Motiwala and Rehman Javed, Representatives of Small Industries briefed the Standing Committee in detail about the problems faced by the industry with regard to CNG.
Chairman CNG Association Ghias Paracha said that CNG stations in Punjab have been closed since December 7 due to shortage of Natural Gas. In 2017, OGRA issued a license to the private sector to solicit gas from its own resources, which was later revoked.
"If we get permission to import gas, transport fare can be reduced by 53%. If situation of gas shortage continues like this, big industries will shut down and go into bankruptcy," he said.
He said that details of line losses should also be sought from OGRA. If the exporters get supply of gas, then there can be significant improvement in exports. Well known businessman Zubair Motiwala also briefed the standing committee about the problems of the industry, online from karachi and said that there should be international tendering regarding gas.
There should be medium and long term planning. We should strive for discovery of new gas reserves. Rehman Javed, a representative of small industries, said that small industry in the country was heading for disaster due to gas shortage. We should be allowed to generate and use electricity ourselves.
Additional Secretary Ministry of Petroleum said that Gas import was processed four times but neither party could meet the legal requirements. Ghias Paracha said that the board of Sui Southern Gas Company does not approve the agreements undertaken with the businesses.
The agreement should be implemented. The MD of the Sui Southern gas company said that he acknowledges the issues raised by Ghias Paracha. We sympathize with them. Additional structures have to be built. There is not enough capacity to provide gas to all. In 2016, the capacity was 1200 MFCF which has come down to 670 today. We can only allow CNG association to use 200 mmcf of gas until two new terminals are installed.
The committee was informed that the government was working on a pricing mechanism for RLNG and natural gas. Additional secretary petroleum said that sectors effected by gas shortage should present their issues in writing and we will try to resolve them earliest. Chairman Committee Senator Abdul Qadir said that some industries are being given Rs. 4750 per MMBTU and some industries are being given Rs. 800 per MMBTU and some Rs.1200.
These things should be eliminated and a uniform policy should be adopted for the betterment of the industries. This is a matter of urgency as it exploits and creates negative perceptions among the people. He said that the companies that are producing captive power from cheap gas and selling it also need to be fixed. The appropriate rate should be set.
The matter of non-issuance of license to PSO for new petrol pumps despite the order of the Islamabad High Court was examined in detail. Additional Secretary, Ministry of Petroleum said that OGRA has given quota to PSO for installation of petrol pumps. PSO has already set up 358 extra petrol pumps.
The chairman of the committee said that those who have been given NOC their problems should be resolved. He said that oil refineries which are making huge profits should be examined. Senator Prince Ahmed Omar Ahmadzai said that Baloch and Sindhi employees are being fired from Sui Southern Gas Company.
This issue has also been raised in the National Assembly. On which MD Sui Southern said that some people were laid off a year ago but now they are not firing anyone. On which Senator Prince Ahmed Omar said that a report should be provided to the committee as to what difference the company is trying to make by firing 9 people.
Public Petition No. 4750 regarding PPL's non-implementation of the agreement was examined in detail. Senator Sarfraz Ahmed Bugti said that the agreement reached by the company in Dera Bugti was not being implemented and neither was the agreement reached with the locals to provide employment. Only 15 diploma holders and 10 engineers have been appointed, on which the Standing Committee directed that the candidates who are on the waiting list should be immediately recruited by the company and the implementation of the agreement should be ensured.
In today's meeting of the Standing Committee, Senators Fida Mohammad, Sarfraz Ahmed Bugti, Engineer Rukhsana Zubair, Afnanullah Khan, Prince Ahmed Omar Ahmedzai, Saadia Abbasi, Attaur Rehman, Shamim Afridi, Danesh Kumar, Taj Haider and Haji Hidayatullah besides Additional Secretary Petroleum, Chairman OGRA, MD SSGCL, MD SNGPL, GM PPL, ED OGRA, Head of CNG Association Ghias Paracha, Muhammad Javed of Karachi Chamber, Small Industry Representative Rehman Javed and others attended. =DNA