Security Forces conduct IBO in Chitral, neutralize terrorists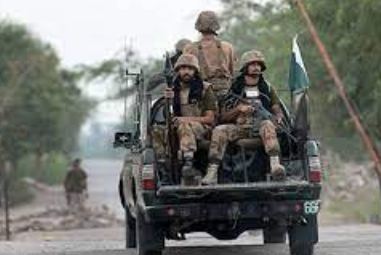 Chitral, NOV 8: On night 7/8 November 2023, security forces conducted an intelligence based operation in general area Ursoon near Pakistan – Afghanistan border, Chitral District.
During conduct of the operation, intense fire exchange took place between own troops and terrorists, resultantly two terrorists were sent to hell, while four terrorists got seriously injured. Sanitization of the surrounding areas is being carried out to neutralize any other terrorist found in the area.
Locals of the area appreciated the operation by Security forces of Pakistan, who remain determined to eliminate the menace of terrorism from the country.