SC Panama Leaks decision will be according to law, constitution: PM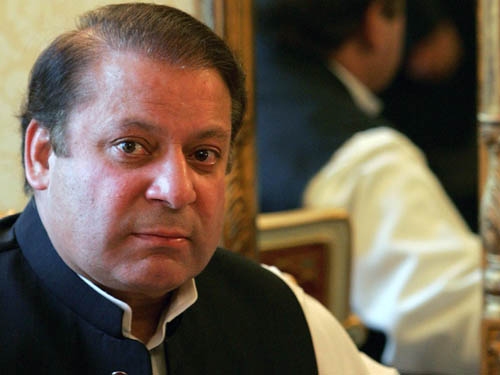 ISLAMABAD: The law and constitution will decide the Panama Leaks case in the Supreme Court, Prime Minister Nawaz Sharif said while chairing a federal cabinet meeting on Wednesday.
He vowed that those who were hurling allegations against him will feel ashamed of themselves.
The prime minister said that he had always made efforts to solve the issue through the court. "I personally requested the Supreme Court to form a commission. I had also formed a parliamentary committee and formulated a law."
In a jibe at the Pakistan Tehreek-e-Insaf he said that those who are celebrating today should have offered their thanks a long time back. He said he was glad that the people had rejected politics of sit-ins.
He lauded Interior Minister Chaudhry Nisar and law enforcement agencies (LEAs) for their role in tackling the capital 'lockdown'.
According to sources, the Prime Minister told Chaudhry Nisar he performed his duties well in order to protect the state. About the efforts of LEAs, the premier said their role in establishing the writ of the state was laudable.
Chaudhry Nisar in response said that he performed his duties under the guidance of the Prime Minister and thanked the Prime Minister for his trust and unconditional support.
The Interior Minister also appreciated the police and FC personnel, saying that they stood by the law and state on the occasion.
Matters relating to the current political situation and the Panama case hearing underway in the Supreme Court were discussed during the meeting.
The planned 'shutdown' of the capital was called off by Pakistan Tehreek-e-Insaf (PTI) chairman Imran Khan on Tuesday after the Supreme Court's decision to investigate a case linked to Prime Minister Nawaz Sharif, as demanded by the PTI. The 'protest', in fact, has been changed to a 'Thanksgiving' rally scheduled to be held at Parade Ground today.