SC disposes PTI petition for Khawaja Asif's disqualification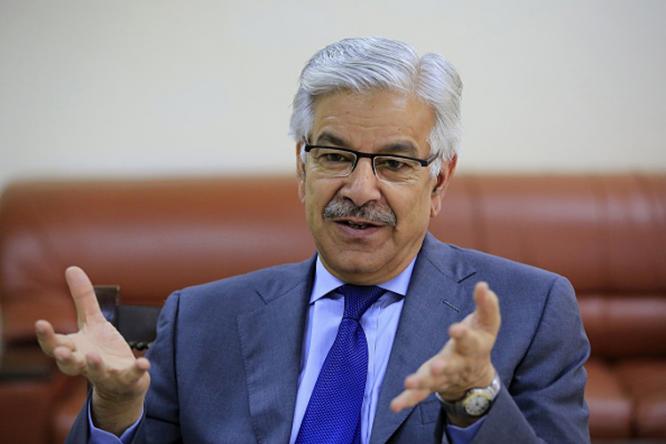 The Supreme Court on Thursday disposed off a petition filed by Pakistan Tehreek-i-Insaf (PTI) leader Usman Dar seeking disqualification of Defence Minister Khawaja Asif.
The petition sought to disqualify Asif from Sialkot's NA-110 constituency, a seat he won during the 2013 General Election.
An election tribunal had rejected the same application earlier.
Asif won the NA-110 seat with 92,803 votes, whereas Usman Dar only managed 71,525.
The SC had earlier ordered the re-verification of votes of the constituency on a writ petition of Dar against alleged rigging by the PML-N's Khwaja Asif during the 2013 election.
The NA-110 win was Khawaja Asif's third consecutive victory from the Sialkot constituency after successive wins in the 2002 and 2008 election.
Following the decision, Dar's counsel Babar Awan avoided commenting on the issue and said they will wait for the detailed decision.
Khawaja Asif says. "I am humbled… Supreme Court has endorsed the will of people of Sialkot."
PML-N leader Talal Chaudhry while speaking to media alleged that the case was based on a lie.
He alleged that PTI Chairman Imran Khan holds a personal grudge against Asif as the latter gives the PTI chief a tough time in and outside the assembly.