Saudi loan conditions termed alarming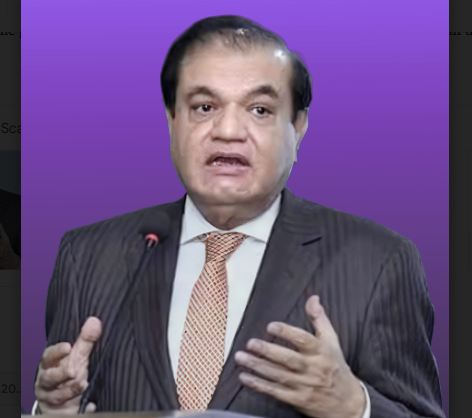 ISLAMABAD, JAN 20 /DNA/ – Chairman of National Business Group Pakistan, President Pakistan Businessmen and Intellectuals Forum, and All Karachi Industrial Alliance, and former provincial minister Mian Zahid Hussain on Friday said Saudi Arabia has asked Pakistan to initiate reforms before obtaining a loan that has sounded an alarm bell for Pakistan.
Pakistan urgently needs loans to run its economy but the need for economic reforms to achieve self-reliance cannot be denied, he said.
Mian Zahid Hussain said that the policy of overdependence on imports has played a major role in the devastation of the economy.
Talking to the business community, the veteran business leader said that people should not be deceived by policymakers who put the blame for the economic disaster on external factors.
Attributing the events happening in different parts of the world cannot absolve the policymakers of their responsibility.
He said that the reason for Pakistan's recent problems is the pandemic followed a super cycle in prices and Russia's attack on Ukraine and recent floods.
However, nothing was as damaging for the country as the endless greed of nobility which has pushed the country to the brink, he added.
Pakistan has taken loans from the IMF 23 times and the country is facing difficulties in payments for the thirteenth time since 1988, but despite this, there has been no clear change in policies.
PPP has knocked on the doors of the IMF six times, PML-N has borrowed from IMF four times, General Musharraf twice and PTI has done this once and this process continues.
The country has been suffering from the worst political and economic governance for decades, power theft, line losses, gas theft, nurturing of failed government institutions, circular debt, agriculture crisis, energy policy, export neglect and dependence on imports has bankrupted a prosperous country, he observed.
The business leader noted that the elite who are busy plundering the country's resources with both hands are strongly opposed to reforms in any sector including the economy and no government has the courage to challenge them.
Billions of rupees were wasted in the name of reforming the tax system in the last 70 years, but still, the tax collection is hardly ten percent of the GDP, which is shameful.
The situation of health, education, energy, production and other important sectors are not different.
He warned that if the policies are not fundamentally changed and they are not aligned with the ground realities, then we should be prepared for any economic disaster.