Saudi Arabian shares drop on lower oil prices; Egypt rises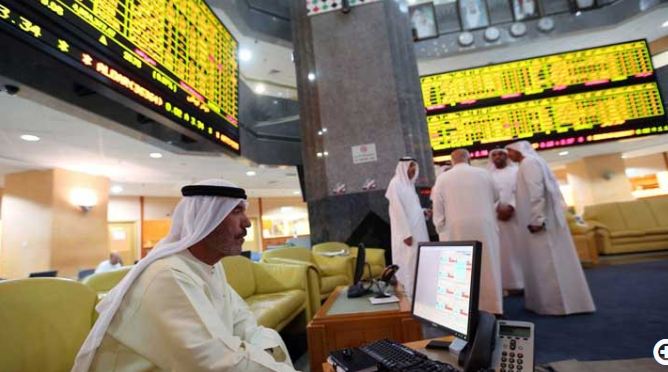 Saudi Arabian stock market closed lower on Sunday, in response to fall in oil prices on Friday amid concern about the European Union embargo on Russian refined products.
Oil, which fuels the region's growth, declined on Friday, with Brent crude ending down $2.23, or 2.7%, at $79.94 a barrel.
Meanwhile, Saudi Arabia's Energy Minister warned on Saturday that sanctions and underinvestment in the energy sector could result in a shortage of energy supplies in future.
The European Union has imposed a series of sanctions against Russia, reducing Russian energy exports.
Saudi Arabia's benchmark index (.TASI) dropped 1.34%, the worst day since Dec. 7. The index was undermined by losses in almost all sectors barring real estate.
Saudi oil giant Aramco (2222.SE) sank 1.5%, while the world's largest Islamic bank by market capitalization, Al Rajhi Bank (1120.SE), dropped 1.9%.
Among the losers, Dr Sulaiman Al-Habib Medical (4013.SE) and Riyad Bank (1010.SE) lost 2.2% and 3.5% respectively.
Qatar's stock index (.QSI) ended down 0.4%, with almost all its constituent stocks in negative territory.
Qatar Aluminum Manufacturing (QAMC.QA) dropped 5.9% and Industries Qatar (IQCD.QA) declined 2.2%.
However, the Gulf's biggest lender Qatar National Bank (QNBK.QA) ended its four session losing streak, rising 3.5%.
Outside the Gulf, Egypt's blue-chip index (.EGX30) inched up 0.1%, bouncing back from four sessions of losses.
The index was lifted by a 1.4% gain in Commercial International Bank Egypt (COMI.CA) and 3.1% rise in Talaat Mostafa (TMGH.CA).
Among the gainers, Palm Hills Development(PHDC.CA) and GB Auto (AUTO.CA) jumped 10.3% and 9.2% respectively.
Separately, Egypt's net foreign reserves rose to $34.224 bln in January from $34.003 bln in December, the central bank reported on Sunday