Saudi Arabia signals funding of $2 billion to Pakistan on IMF demand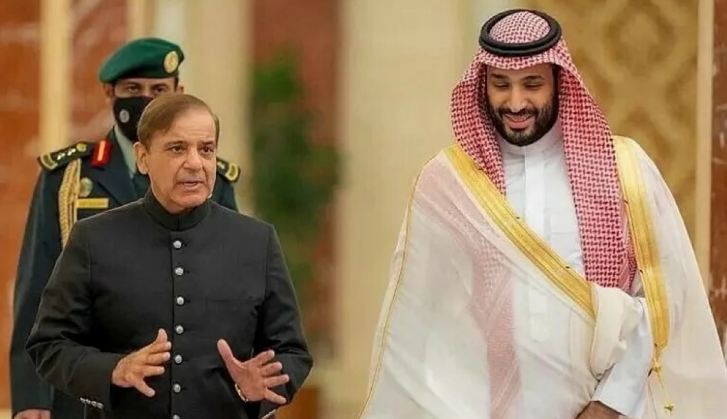 ISLAMABAD, Apr 05 (DNA): Pakistan's economy is set to receive a
much-needed boost as Kingdom of Saudi Arabia has given the green signal
for funding worth $2 billion.
The development comes amidst significant progress in financing worth $3
billion from friendly countries.
Sources in the finance ministry confirmed that Saudi Arabia has given
the green signal of financing $2 billion to Pakistan.
Minister of Finance Ishaq Dar before his US visit on April 10, will also
contact the UAE leadership, sources said.
The Pakistani government had approached Saudi Arabia and the United Arab
Emirates (UAE) to meet the conditions of the International Monetary Fund
(IMF).
The Prime Minister's Office and Finance Ministry officials had contacted
the Saudi Arabian and UAE officials to meet the IMF demand.
The IMF had demanded of Pakistani government to get a written guarantee
from the friendly countries for the deposit.
Sources earlier said that Saudi Arabia and UAE had sought some time to
assure the IMF regarding the deposit. "The IMF also have objection over
annual 900 billion rupees subsidies," sources at finance ministry said.
The global lender also insisting on its demand for collection of 850
billion rupees petroleum levy and addressing shortfall of the petroleum
levy and taxes, sources added.
In the last week of March, China rolled over its safe deposit of $2
billion on the existing terms as the country's foreign exchange reserves
remain stabilized.
Sources said that the deferment of payment has been done for a year.
Earlier this week, Minister of State for Finance and Revenue, Ayesha
Ghous Pasha, stated that the IMF was verifying external financing from
friendly countries such as China, UAE, and Saudi Arabia.
Notably, the IMF remains concerned about Pakistan's economic policies,
with objections to the annual subsidy of Rs900 billion and insistence on
further interest rate increases to keep pace with inflation.
Additionally, sources informed that the IMF is demanding the collection
of Rs850 billion rupees under petroleum levy and has called for a
reduction in the import of petrol and diesel