'No survivors' as Syria-bound Russian jet crashes in Black Sea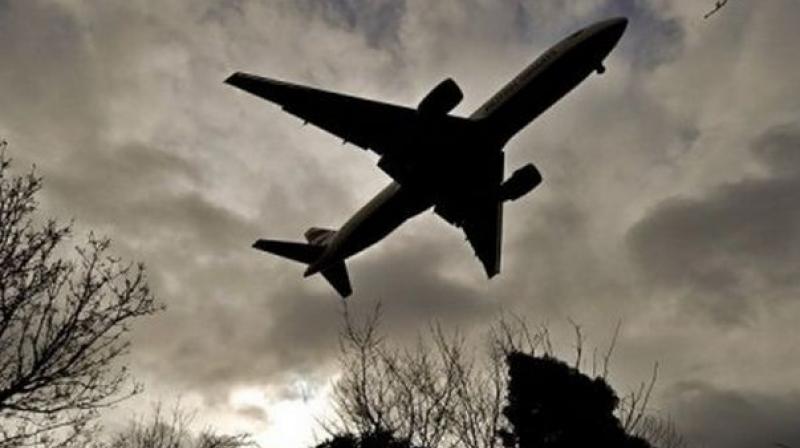 MOSCOW, DEC 25, (DNA) – A Russian military plane crashed on its way to Syria on Sunday, with no sign of survivors among the 92 onboard, who included dozens of Red Army Choir members heading to celebrate the New Year with troops.
The Tu-154 plane crashed in the Black Sea shortly after taking off from the southern city of Adler where it had been refuelling, defence ministry spokesman Igor Konashenkov told Russian news agencies.
It disappeared from radars just two minutes after it took off at 5:25 am (0225 GMT).
The ministry told agencies there was no sign of any survivors at the crash site and that four bodies had been recovered off the coast of the resort city of Sochi, after authorities launched a frantic search operation.
"Fragments of the Tu-154 plane of the Russian defence ministry were found 1.5 kilometres from the Black Sea coast of the city of Sochi at a depth of 50 to 70 metres," the ministry said.
President Vladimir Putin has ordered Prime Minister Dmitry Medvedev to head a government commission to investigate the crash.
The plane had been on a routine flight to Russia´s Hmeimim airbase in western Syria, which has been used to launch air strikes in Moscow´s military campaign supporting its ally President Bashar al-Assad in the country´s devastating civil war.
Among the plane´s 84 passengers were Russian servicemen as well as 64 members of the Alexandrov Ensemble, the army´s official musical group also known as the Red Army Choir, and its conductor Valery Khalilov. They were headed to Syria to participate in New Year celebrations at the airbase.
Nine journalists were among the passengers, with state-run channels Pervy Kanal, NTV and Zvezda saying they each had three staff onboard the flight.
There were also eight crew members onboard, the ministry said.
A list of passengers published by the defence ministry also included Elizaveta Glinka, a doctor and charity worker who serves on the Kremlin human rights council.
Mikhail Fedotov, who heads the council, said Glinka was travelling to Syria to bring medication to a university hospital in the coastal city of Latakia near the airbase, agencies reported.=DNA
==============