Rs50b allocated to provide subsidy to farmers: NA told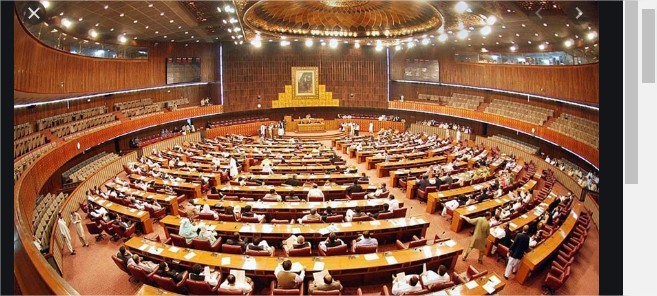 ISLAMABAD, AUG 11 (DNA) – The National Assembly was informed on Tuesday that fifty billion rupees have been set aside to provide subsidy to the farmers on different agriculture related inputs.
Responding to a Calling Attention Notice in the House, Parliamentary Secretary for National Food Security, Muhammad Ameer Sultan said the federal and provincial governments are holding consultations to formulate a uniformed policy to grant subsidy of thirty seven billion rupees to the farmers on the prices of  fertilizers especially the DAP.
He said the provinces are willing to provide subsidy to the farmers on fertilizers from Rabi season. The Parliamentary Secretary further said that development of the agriculture sector is the priority of the incumbent government.
Foreign Minister Shah Mahmood Qureshi has said a probe will be carried into the Lahore incident where the police and PML-N workers reportedly clashed on the occasion of appearance of PML-N Vice President, Maryam Nawaz before the National Accountability Bureau.
Responding to the points raised by the PML-N Parliamentary Leader Khawaja Asif in National Assembly,  he said that police often avoid such a situation as they have nothing to gain from them.
Shah Mahmood Qureshi said that keeping in view the facts, steps will be taken to prevent such incidents from happening in the future. He said that this was an isolated incident, the likes of which have never been witnessed before, it will be properly investigated.
The Minister said that Maryam Nawaz should present her position in the court, agitation and violence was not a wise move. He said that the government will try not to let this happen again.
Earlier, referring to the Lahore incident, Pakistan Muslim League Nawaz (PML-N) senior leader Khawaja Asif demanded release of the PML (N) workers. Addressing the National Assembly, Khawaja Asif said that Maryam Nawaz has always appeared in the courts but today's incident is a proof of the incompetence of the Punjab government.
Khawaja Asif strongly condemned the incident that took place on the occasion of Maryam Nawaz s appearance in NAB office today and said that if actions against the League workers were not stopped then the rulers would be responsible.
He said that the united opposition and PML-N demand immediate release of the arrested workers. "We are not against accountability, I myself appear before the NAB for accountability but the Punjab government will be responsible for what has been started," he remarked.
Khawaja Asif said that whenever political leaders appear before courts, workers gather in their support, similarly when Maryam Nawaz was summoned by NAB, thousands of workers gathered, but this time the police used brutal force against the workers.
He said the front screen of Maryam Nawaz s car was broken. There is not as much security in the Supreme Court as there is outside the NAB office. Three bills were laid before the House today.
These are: The Constitution (Amendment) Bill, 2020, The Elections (Amendment) Bill, 2020 and National Emergency Measures to Quarantine and Quarantine Facilities for Security of Pakistan Bill. The House will now meet tomorrow morning at 10:30. = DNA