Romanian national day reception attracts huge audiences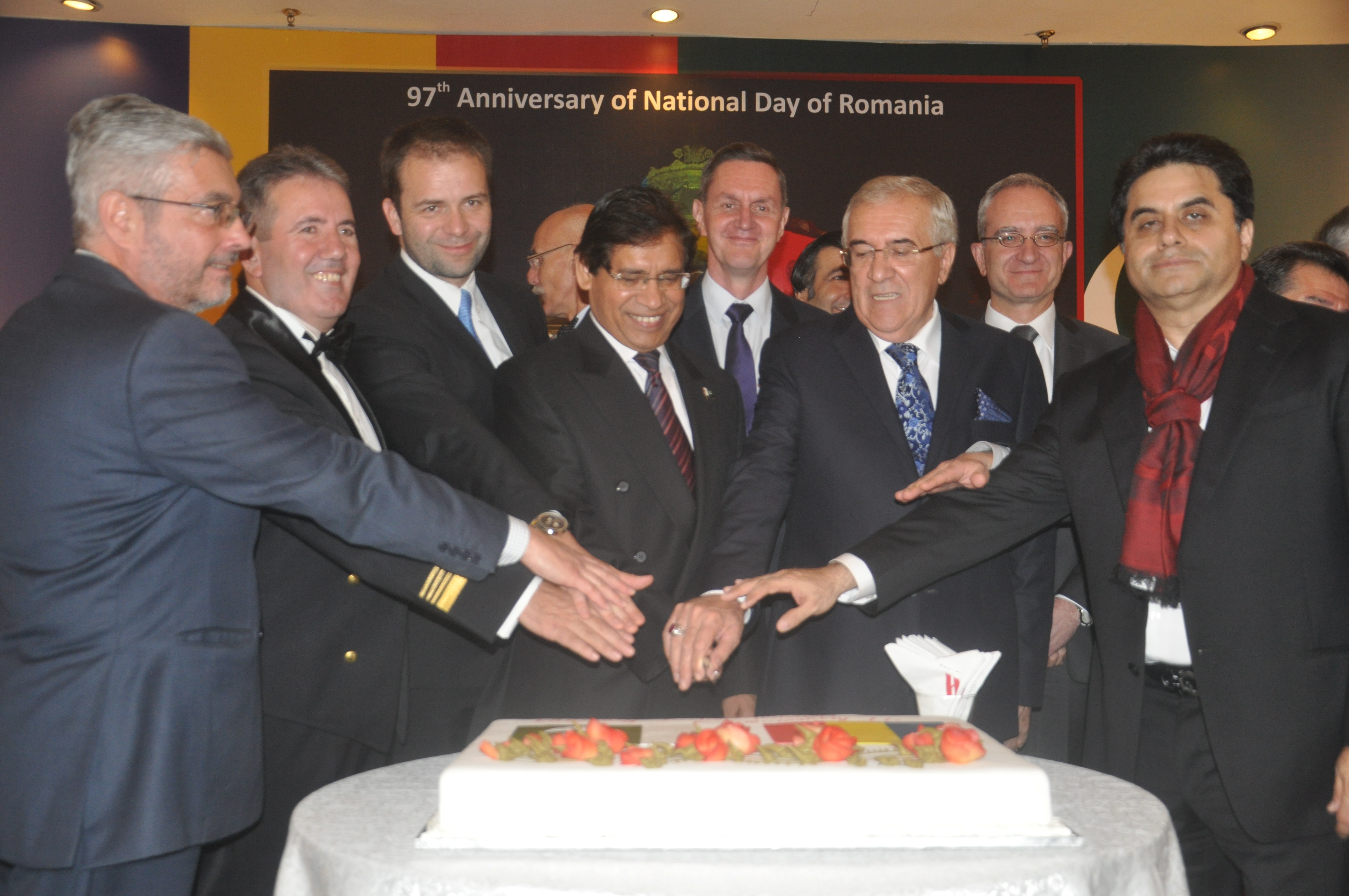 ISLAMABAD, DEC 02 (DNA) – Ambassador of Romania Emilian ION hosted a grand reception to celebrate his national day. It was perhaps the biggest reception in terms of participation of people hailing from all walks of life.Thrilling performance by the Romanian band comprising Tudor Turcu and Cristiana ION added color to the national day festivities. Ambassador Emilian, who is also the Dean of the European missions, brought this band from Romania as part of Romania embassy's initiatives to promote cultural relations between the two countries.
Ambassador Emilian while talking to DNA said, Culture has been promoted through various means: especially music – Sufi Qawwali Groups have performed at a number of events organized by our Embassy, as well as by the Embassy of Pakistan in Romania.
Also, it is worth mentioning that there is an ongoing cooperation in the field of education: currently 14 Romanian teachers are teaching mathematics in Abdus Salam School of Mathematics in Lahore.
Bilateral relations between Romania and Pakistan are from cordial to excellent. Some high level visits on both sides have in fact given impetus to these relations. Let me share with you the information that the Speaker National Assembly Sardar Ayaz Sadiq is scheduled to visit Romanian in the coming days.
He said, we are working on this visit and I hope this visit will help further cement between the two countries. I met the Speaker few days ago and besides congratulating him on his re-election as the Speaker, I discussed with him about his possible visit to Romania. Likewise, the Romanian foreign minister visit to Pakistan is also in the pipeline.
50 years ago, Romania and Pakistan officially established diplomatic relations, at Embassy level. It was the start of a partnership which has proven over time that geographical distance and geopolitical differences could not affect what today is a traditional and friendly relationship between the two countries, he added.
Ambassador further said, as you know, Romania is very important EU member state and we wholeheartedly supported Pakistan's bid for GSP plus. We assure Pakistan that we would continue to extending similar support of Islmabad even in the coming days.
We also support all those efforts that are being made for the regional peace because regional peace is a sin qua non for enhanced trade and economic activity. Even with India we wish that both countries settle their issues amicably.=DNA
=============