Rival tribes in Parachinar agree on ceasefire as clashes claim 13 lives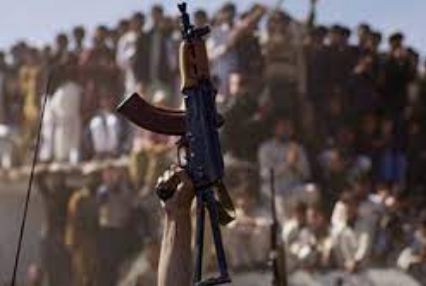 DNA
Kurram administration informed on Thursday that the initial outbreak of armed clashes occurred last Friday afternoon when armed tribesmen positioned themselves and engaged in fighting, resulting in five fatalities with at least 23 injured
Shamim Shahid
PESHAWAR, The death toll from clashes in Kurram tribal district over a disputed land reached 13 the other day, however, finally the rival tribes have reached a ceasefire agreement following extensive negotiations with a 30-member peace jirga since confrontations started on July 7, last in the Upper Kurram area.
Kurram administration informed on Thursday that the initial outbreak of armed clashes occurred last Friday afternoon when armed tribesmen positioned themselves and engaged in fighting, resulting in five fatalities with at least 23 injured. Initially, the district administration claimed to have brokered a ceasefire through their efforts and the involvement of a local Jirga.
However, clashes reignited during the night in various localities of the Tari Mangal area, known for volatile law and order situations.
A 30-member peace jirga, led by Commissioner Kohat, diligently conducted multiple meetings with the elders from both sides since Tuesday, last. As per the ceasefire agreement, security forces will be deployed to bunkers to ensure compliance with the ceasefire. The issue of demarcation of common land (Shamilat) will also be discussed at a later stage.
Federal Minister Sajjid Hussain Turi announced that the jirga's talks with the rival groups had been successful, with both sides agreeing to the ceasefire. He further mentioned that the tribesmen had begun vacating their bunkers, indicating their commitment to de-escalating the situation.
Gohar Bangash, another member of the jirga, stated that the police and army would be deployed at the bunkers to maintain peace and stability in the region.
According to MS Parachinar, Dr. Qaiser Abbas, the death toll over the past five days has reached to at least 13, with nearly 90 individuals sustaining injuries during the clashes. The situation remains tense, but the ceasefire agreement offers a glimmer of hope for a respite from the violence that has plagued the region.