Rhetoric of failed politicians reprehensible: Mian Zahid Hussain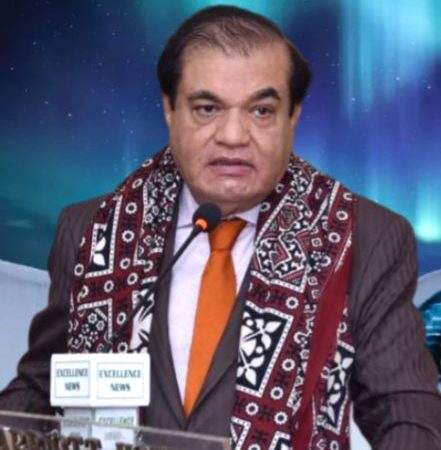 KARACHI, JUN 26: /DNA/ – Chairman of National Business Group Pakistan, President Pakistan Businessmen and Intellectuals Forum, and All Karachi Industrial Alliance, and former provincial minister Mian Zahid Hussain said on Monday IMF has no justification to stop lending after the revised budget and the imposition of new taxes of two and fifteen billion rupees.
If the IMF does not give the loan, the fear of bankruptcy of the country will increase because other institutions and banks will give loans to Pakistan only after the IMF loan, he said.
Mian Zahid Hussain said that basic changes have been made in the budget as per the demands of the IMF and the government expects a positive decision from the international organization in a few days.
Talking to the business community, the veteran business leader said that in these circumstances, negative rhetoric from the central leaders of a failed political party condemnable.
The business leader said that the IMF program is ending in three days, but if this organization wants, it can extend that date because the government has increased taxes by 215 billion rupees and reduced the expenses by 85 billion rupees.
Apart from this, the proposed amnesty of the amount of 100,000 dollars received from overseas Pakistanis has been withdrawn, the ban on imports has been lifted and the funding of Benazir Income Support Program has been increased by Rs16 billion.
Mian Zahid Hussain further said that the government has announced to increase the petroleum levy from Rs50 to Rs60 be it may not be implemented immediately, while the effects of lifting the ban on imports will be visible after a few days because our system is full of loopholes and the process is slow, while holidays are also coming.
At present, the cargos of four billion dollars is lying at the ports, while the central bank has only 3.54 billion dollars. To combat this situation, the government is trying to get immediate loans from various sources including the Islamic Development Bank, because the IMF loan may be delayed, or we may have to wait for a new program if the current program expires.