Retailers reject early closure of markets from July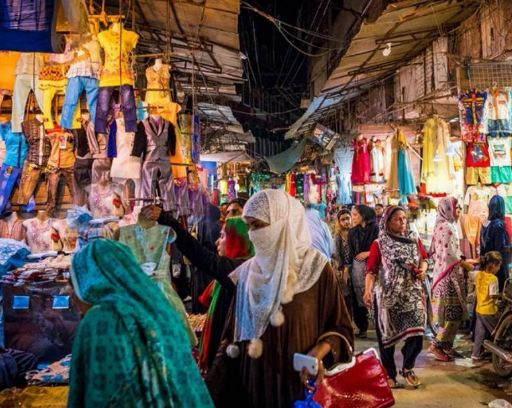 ISLAMABAD, JUN 24: /DNA/ – The documented and law-abiding retailers in the country have opposed the government's decision of early closure of markets till 8pm from July 01, besides proposing the authorities to simplify the Sales Tax and Income Tax regimes for retailers of all sizes, as the decision will badly affect business activities and thwart all efforts to improve the economic situation in the country.
Through letters sent to Prime Minister Shehbaz Sharif and Finance Minister Mohammad Ishaq Dar, the largest trade body of tax-compliant retailers, Chainstore Association of Pakistan (CAP) stated that both decisions will badly affect business activities and thwart all efforts to improve the economic situation in the country.
Tariq Mehboob Rana, CAP Chairman, informed that the heavily lop-sided taxation regime and excessive restrictions on retail last year have forced many tax-compliant Tier-1 Retailers to shut down dozens of their retail outlets across the country in the past year. This pattern indicates that the viability and market share of formal businesses in this sector is drastically reducing thus setting off alarm bells in the industry.
He said that the major shopping malls and prominent markets will be forced to close extra early, and this will inevitably reduce retail store employees by half, while smaller markets and neighbourhood stores will find ways to stay open, as was experienced during repetitive lockdowns during the Covid-19 pandemic. We have proposed a balanced solution for retail to close at 10pm instead of unlimited timings, which has already been enforced in Lahore since last Dec 2022.
Tariq Mehboob observed that the government decision is based on an unfounded claim of annual savings of billions of rupees. Rather, this measure will counterproductively cause a significant plunge in revenues of up to 30% for retail businesses of which 'Tier-1 retailers' are connected with the FBR-POS system. Such a sharp dip in sales will amount to several hundred billion rupees of national economic loss across the domestic economy and a proportionate drop in tax collection.
The CAP chairman urged the government to resolve the issue of early market closure in consultation with the real stakeholders, appealing the authorities that the controversial decision of early market closure should not be implemented without due consultation with retailers. He said the government should take the business community on board while having such trade related decision and also launch awareness campaign through print and electronic media regarding energy conservation. He asked the government to have a proper cost-benefit analysis before pitching this ill-advised policy that favors none. The already staggering economy can't only afford such unwise and unilateral decisions based on assumptions without taking the real stakeholders on board.
Regarding the federal budget, he demanded to simplify the Sales Tax and Income Tax regimes for retailers of all sizes, besides removing the discriminatory classes of 'Tier-1 Retailers' and 'Other-than-Tier 1' Retailers, which have badly impacted the viability of the Organized Retail sector.
The Finance Bill also seeks to increase the reduced sales tax of 12% on locally manufactured textile and leather goods sold by integrated retailers to 15%. This increase by one-fourth will make products bought by customers even more expensive in a troubled economy impacted by high inflation and reduced purchasing power. In addition, an increase in withholding tax rates and their mismatch with minimum turnover tax rates will burden compliant businesses.
"In comparison, small and medium-sized retailers are able to sell their goods at much cheaper prices due to undocumented supplies, non-existent registration, and weak tax administration. Past attempts to collect substantial taxes from retailers through electric bills have also not yielded results.
In fact, Tier-1 retailers and even non-retailers are subject to extra taxation because most electric connections remain in the names of the owners of the property rented by the businesses. For the past two years, the entire focus of the tax administration has been on the already registered Tier-1 retailers, with notices and audits increasing by the day", Tariq said.
According to Chairman CAP, such misguided measures will only hurt the formal sector of the economy. It has been observed that many organized retailers have already halted investments and started shutting down stores permanently. He urged the Government to consult the tax-paying stakeholders in the retail sector before implementing policies that are likely to be counter-productive for the long-term future of the domestic economy.