Renaissance of tourism in Pakistan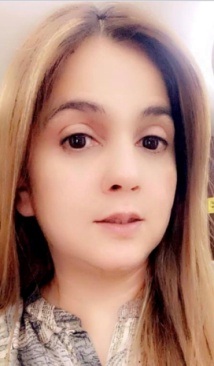 By Huma Arshad
Pakistan is focused on exploring tourism for generating handsome revenue and employment. Pakistan has great potential to become the center of tourism. Every area has its significance. We can develop tourism in our country keeping our cultural, moral, and Islamic ethics and values. If Pakistan achieves this goal, as a result, a large number of people both from the Western world and the Islamic world will start coming to our country. Tourism is science now. If we do not do it scientifically and strategically we would not be able to develop the tourism industry in this rapidly growing competitive world of travel and tourism. If we take the example of Switzerland we got to know that Switzerland has developed tourism as a science and introduced various courses in hospitality management. If we follow in their footsteps we can develop more revenue from our northern areas and different tourist spots of other provinces of Pakistan.
Prime Minister Imran Khan is emphasizing a lot on developing tourism to get rid of the country's long debt. According to him tourism alone can that much money through which we could be able to become a prosperous country. For developing tourism we need to revamp the infrastructure with high-quality facilities for tourists.PTI Government is focusing on developing new destinations to promote tourism to generate opportunities for employment for local people. Education about tourism would help youngsters learn the right techniques to pursue a career in this rich sector.
We all know that Pakistan's Northern areas, deserts, and areas of Balochistan can offer a diverse range of tourist destinations. Due to COVID-19 worldwide, the tourism sector has faced problems but at the same time, Pakistan is all set to develop this sector by the end of 2020 in full swing. The inauguration of Kohsar University was in the spirit of Prime Minister Imran Khan's vision to promote tourism in the country. Pakistan has great potential to become the center of tourism. Kohsar University would be offering courses in Sciences, Arts, Travel and Tourism, and Hotel Management, and would be affiliated with international universities.
The government is planning other projects as well bring a renaissance in tourism for the sake of projecting a positive image of Pakistan in the world and simultaneously generating revenue. This can only be possible if we use modern ways of communication. Our successfully suppressing coronavirus government's prime focus is to promote multi-faceted tourism from across the globe. Pakistan Tourism Development Corporation (PTDC) has already announced that they are preparing to launch all initiatives which were delayed due to the closure of the sector in the wake of coronavirus. The PTDC has developed 'Brand Pakistan' with the help of international experts and would launch it soon to introduce the country as a tourism destination across the world.'Brand Pakistan has three main components which include brand identity development, musical score creation, and an interactive e- portal. This e-portal only via one click will provide exposure to Pakistan's tourist attractions. The portal will consist of a user-friendly interface through which tourists will be able to get a quick look to view Pakistan's tourism sites through virtual galleries, videos, and documentaries and could be able to use various available services.
The government has finalized the process of the development of the National Tourism Strategy (2020-2030) which is meant to develop a harmonized framework for the tourism sector.is based on four key areas including good The main focus of this strategy is based on four key areas including good governance, tourism demand and supply, employment creation, and overall growth. Pakistan is also preparing to host the 'World Tourism Forum ' in the coming year to showcase the country's tourism potential, attract investment and build Pakistan into an international brand.
The government has also constituted the National Tourism Coordination Board ( NTCB) with representation from all the provinces and stakeholders. Different working groups have been formed under NTCB, with each group assigned a specific thematic area such as policy and regulatory reforms, eco-tourism, culture, and heritage tourism, religious tourism, and so on. The board is responsible for coordination between federal, provincial, and regional tourism organizations and departments, and international tourism bodies for promoting the country's tourism. The government has also got measures to relax its visa policy for encouraging the influx of foreign tourists into the country. The e-visa facility is also being provided to over 170 countries. It is also encouraging that the Tourism Development Endowment Fund with the seed money of Rs 1 billion has been established after receiving concurrence from all stakeholders. This fund is being utilized to promote tourism in the country.
In a nutshell, Pakistan has three areas of tourism –the mountains, the sea, and the coastal areas –adding the ancient sites like Mohenjo Daro and Harappa are also very important in terms of tourism for the country. Like Turkey, Pakistan can also thrive based on its ancient sites. We must remember that we have the remains of the Mughal civilization as well. So, by incorporating technology with our tourists' sites and places Pakistan can become one of the top tourist destinations in the world.