Relatives protest after 'criminal' dies in police custody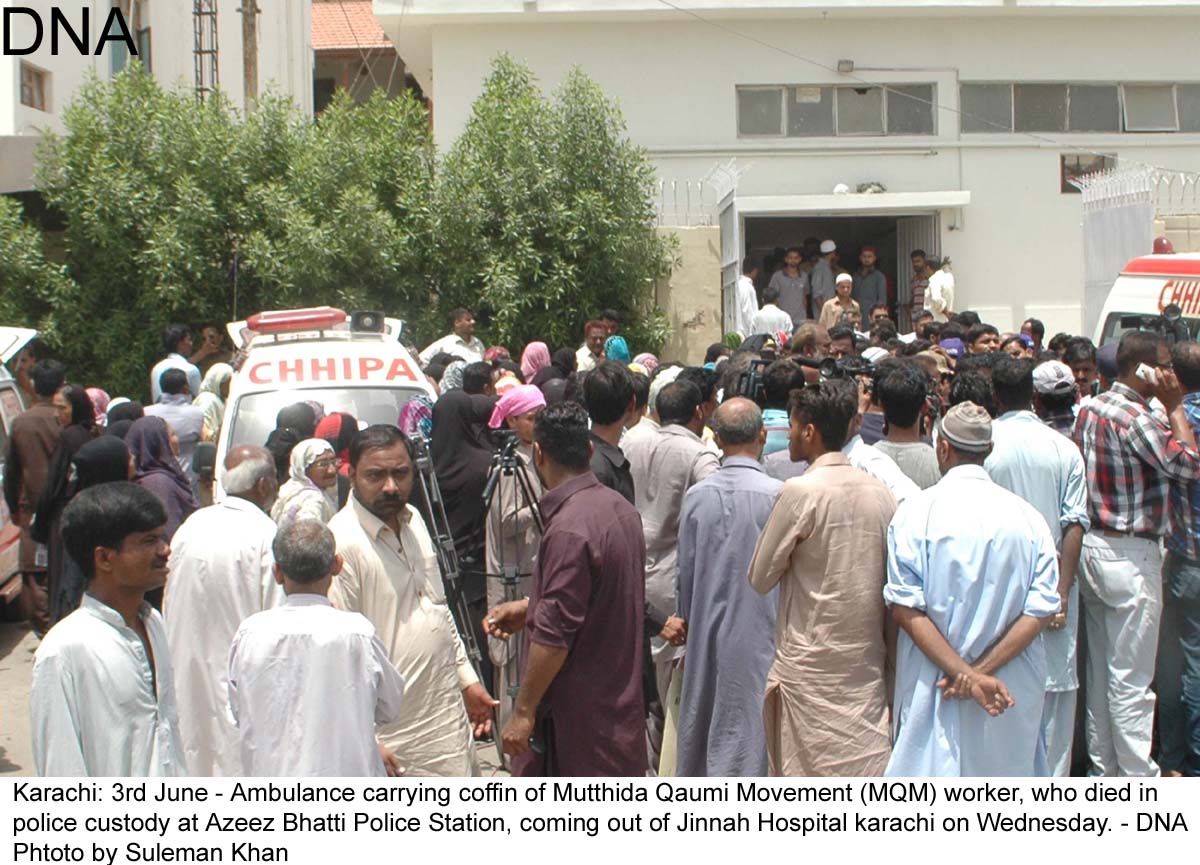 KARACHI, 03 JUNE (DNA) – Family of an alleged criminal who died during detention at Karachi's Aziz Bhatti police station protested in Jinnah Post Graduate Medical Center (JPMC) Hospital.
The protest turned violent and the family attacked a policeman posted at the hospital's mortuary ahead of the victim's autopsy.
Roads leading to the hospital were closed while more police contingents were called in to control the situation.
Wasim, a wanted criminal belonging to a political party, mysteriously died overnight in custody at Aziz Bhatti police station in Karachi. Police had arrested him some days back for possessing illegal firearms.
During interrogations, the criminal disclosed about a location where he hid illegal firearms. Police took him along and were on way to raid the place identified by him when he broke down. Police rushed him to hospital but he died before reaching the hospital.
Following the protest, DIG East said, he suspended SHO Aziz Bhatti and arrested the team that was investigation Wasim. He said further action would be taken after the postmortem report. DNA