Football-style red cards in cricket for unruly player conduct?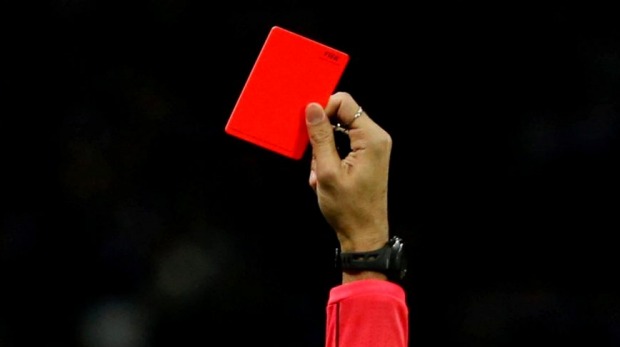 MUMBAI, DEC 08, (DNA) – Cricketers could be ´red-carded´ by umpires and ejected from the ground for the duration of a match from next October after the sport´s lawmakers on Wednesday recommended on-field sanctions to address declining standards of player behaviour.
The world cricket committee of the Marylebone Cricket Club (MCC), the guardian of the game´s laws, has recommended that a player should be removed from the field for threatening an umpire, physical assault or any other act of violence.
Match officials currently report players or incidents to the match referee at the end of the day after which action is taken.
Following a two-day meeting in Mumbai, MCC world cricket committee chairman Mike Brearley said umpires needed to be empowered to impose on-the-spot sanctions, noting that there were more disciplinary problems in the lower-tier leagues.
"There was a survey done of the umpires and 40 percent said they are considering giving up the game or giving up umpiring because of verbal abuse," former England captain Brearley told reporters at the Wankhede Stadium.
"Anecdotal evidence from people who are familiar with leagues in parts of England say that the behaviour has got worse.
"The umpires have to be respected and given the best possible chance and I think cricket is the only game in which there isn´t this possibility of an in-match punishment or deterrent."
ROLE MODELS
The committee discussed sanctions like run penalties and sin bins but felt it would be hard to apply them consistently around the world.
"It got to the state where something had to happen to prevent those things happening on the international stage," former Australia captain Ricky Ponting, a member of the committee, said.
"The modern player now understands their role in society, about being role models, and want to play the game the right way for younger kids.
"The committee also decided that no changes were required to the current ball-tampering laws despite recent incidents.=DNA
===============