Reception for General Rashad at Staff Headquarters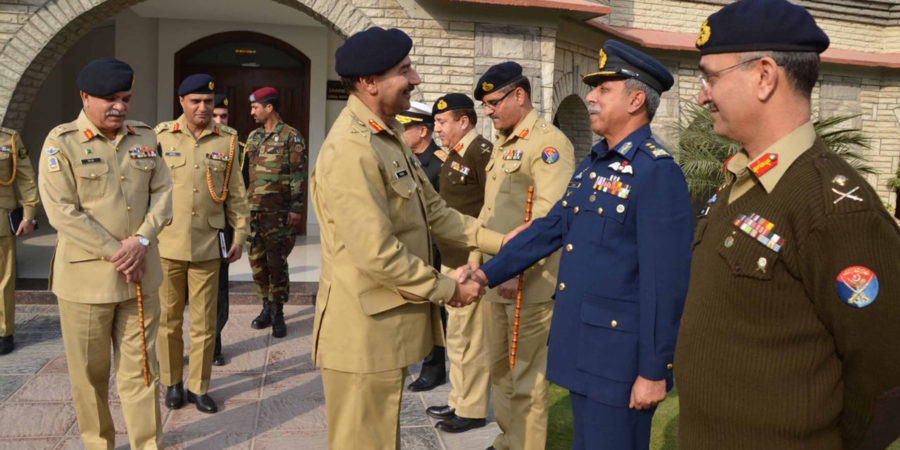 Rawalpindi, November 25, 2016: A special ceremony was held at Joint Staff Headquarters, Chaklala as the Armed Forces of Pakistan bid farewell to General Rashad Mahmood, the outgoing Chairman Joint Chiefs of Staff Committee, who retires tomorrow after 41 years of commissioned service.
While addressing the audience and expressing feelings for his association with the uniform, CJCSC said, "I am very proud to be part of Pakistan Armed Forces and am convinced that the forces are geared up to address Pakistan's national security challenges." He lauded the high spirit of Pakistan Armed Forces evolved over a period of time to meet the contemporary challenges. CJCSC also reposed full confidence in the national strategic capability and appreciated the high standard of operational preparedness of the strategic forces.
The ceremony was attended by Lieutenant General Najib Ullah Khan, Director General Joint Staff, officers, soldiers, sailors and airmen from the three services.