Ready for elections but Imran will face trouble in polls, says Kaira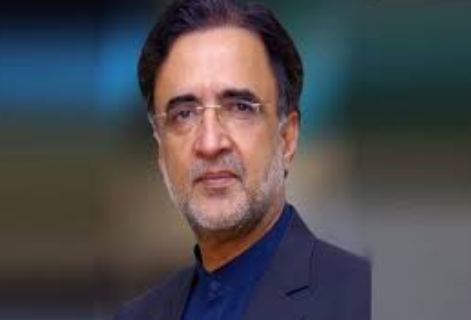 GUJRAT, Jan 14 (DNA): Adviser to Prime Minister on Kashmir and
Gilgit-Baltistan Qamar Zaman Kaira said on Saturday the coalition
government was ready for the elections, while claiming Pakistan
Tehreek-e-Insaf (PTI) chief Imran Khan would face great difficulties in
the electoral process.
Speaking to media in Gujrat, the adviser to the prime minister said
Imran Khan used to call the chiefs of army "traitor" by calling them
"Mir Jaffar and Mir Sadiq". He said the country was in quagmire and the
Punjab government had acted illegally by dissolving the assembly and the
country was in dire need of stability.
The PPP stalwart claimed that Saudi Arabia was happy after Bilawal
Bhutto became the foreign minister and the Kingdom had agreed to give
oil worth $1 billion. Mr Kaira added they wanted to appeal to Imran Khan
to avoid playing with the country's future because the economy was in
tatters and the country needed stability.
The PM's aide challenged the PTI chief to tell about any one project
which started during his tenure, with laying a claim that the PTI's
government took the biggest loan in the country's history due to which
inflation skyrocketed. DNA