RCCI delegation visits NICAT, stresses on enhancing linkages and networking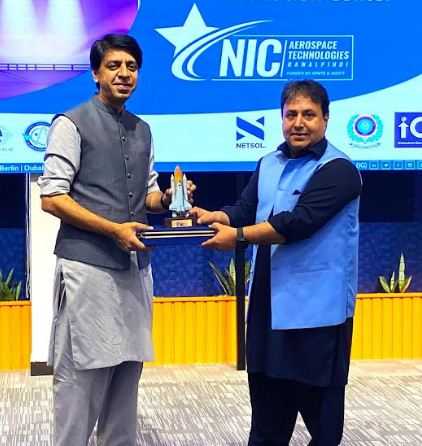 RAWALPINDI, MAY 28: /DNA/ – A delegation of Rawalpindi Chamber of Commerce and Industry (RCCI) headed by President RCCI Saqib Rafiq visited National Incubation Center for Aerospace Technologies (NICAT). RCCI delegation was given a briefing on the key initiatives of NICAT for promotion of entrepreneurship and start-ups in various sectors ranging from textile, agriculture, services, construction and utility services.
The session was filled with engaging conversations related the innovative startups and shared ideas as well as explored their potential.
RCCI President Saqib Rafiq lauded the efforts of NICAT for promoting start-ups culture, entrepreneurship and innovation in various services through IT. He stressed for more networking and assured all kind of support in this regard.
NICAT project director Imran Jattala appreciated RCCI for their support in fostering an environment of growth and opportunity. NICAT is the platform to bring industry, academia, and government together, he added.
Senior Vice President Muhammad Hamza Sarosh, Vice President Faisal Shahzad, Raja Omer Iqbal Chairman Standing Committee on Commercial Research and Development, Ms Naureen Ghaffar Vice Chairperson, Executive Committee Members were also present on the occasion.
The National Incubation Center for Aerospace Technologies is envisioned, powered and funeded by IGNITE-National Technology Fund and Ministry of Information Technology, to help Pakistan's Aerospace and ICT industries realize their full potential. The purpose of the NICAT Consortium is to contribute to society & economic transformation by empowering, connecting, and equipping Pakistani Talent, by bringing together investors, innovators, entrepreneurs, thought leaders, and talented youth of Pakistan.