Raza Bashir hails Canada's support to combat polio in pakistan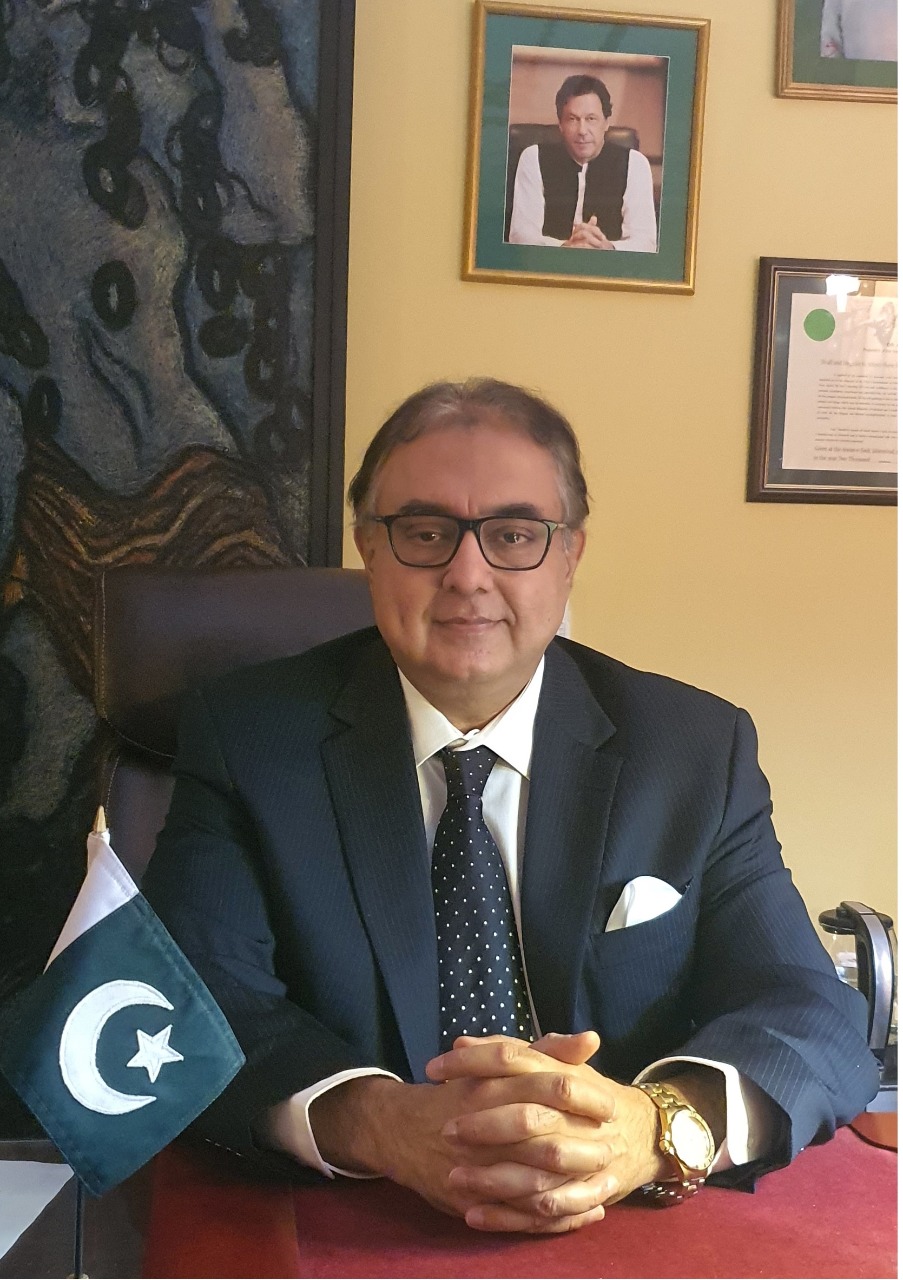 DNA
OTTAWA: Pakistan High Commissioner to Canada Raza Bashir Tarar has lauded the Canada government for its generous support to Pakistan to mitigate the effects of COVID-19 pandemic and combat polio in Pakistan.
"We appreciate the help and value the cooperation Canada has extended to us," he said while speaking at a farewell meeting arranged by Global Affairs Canada for him following completion of his tour of duty in Canada. The event was moderated by Christopher Gibbins, Executive Director Afghanistan and Pakistan while Paul Thoppil, Assistant Deputy Minister Asia Pacific, Global Affairs Canada was the host.
Heads of Missions of the State of Qatar, People's Republic of China, the State of Kuwait in Canada as well as Chief Representative of the Palestinian General Delegation in Canada and Representative from Embassy of the Republic of Turkey in Canada also attended the virtual farewell and spoke about their associations with High Commissioner Raza Bashir Tarar and his services and strength of bilateral relations between Pakistan and their respective countries.
In his speech, Raza Bashir Tarar thanked Global Affairs Canada for the "extremely useful interactions" he had with them during his tenure in Canada. He said both Pakistan and Canada had similar views on a range of issues, including climate change and Security Council expansions. He said Pakistan admired Canada's commitment to mitigating the ill-effects of climate change and combating Islamophobia and standing up against racism and hateful ideologies.
He also appreciated inclusiveness and tolerance in the Canadian society, saying Canada would likely continue to remain a global destination for the immigrants. He said Canada was also host to a sizable and vibrant diaspora of nearly half a million Canadian Pakistanis who were actively engaged with Pakistan. The community had done very well in Canada as was manifested by a number of MPs of Pakistani origin in Pakistan doing a great work for their constituents and for bilateral relations between Pakistan and Canada.
Speaking on the occasion, Paul Thoppil, Assistant Deputy Minister Asia Pacific, Global Affairs Canada expressed appreciation and gratitude for the sincere and diligent efforts made by High Commissioner Raza Bashir Tarar for strengthening Canada-Pakistan relations since his arrival in Canada in February 2019. He lauded the High Commissioner for vigorously engaging with the Canadians to cultivate a range of relationships within the diplomatic and political circles and the Pakistani community and providing Pakistan and its people an excellent representation in Canada.
He noted that during the last two years, the number of interactions between leaders and senior officials of both countries had grown, and in 2020 alone, Prime Minister Justin Trudeau and Prime Minister Imran Khan had two fruitful discussions on the phone besides similar interactions between the Foreign Ministers and Trade Ministers of both countries.
He said the Canadian government was grateful to Pakistan for its support in facilitating Canada's unprecedented global repatriation efforts which included repatriation of over 6,000 Canadians from Pakistan since March last year. He said Canada was pleased to have supported Pakistan's COVID-19 relief efforts, including its donation of ventilators and related consumer goods.
He thanked the High Commissioner for his direct and frequent engagements with the Global Affairs division of Canada and for offering insights into priorities of Pakistan's foreign policy, ever-evolving situation in Afghanistan and the progress on the peace process. He said his country was looking forward to the upcoming Canada-Pakistan structured consultations on a range of global and regional topics including Afghanistan, bilateral trade, investment and human rights issues.