Rana Tanvir for enhanced Pak-Maldives collaboration in technical education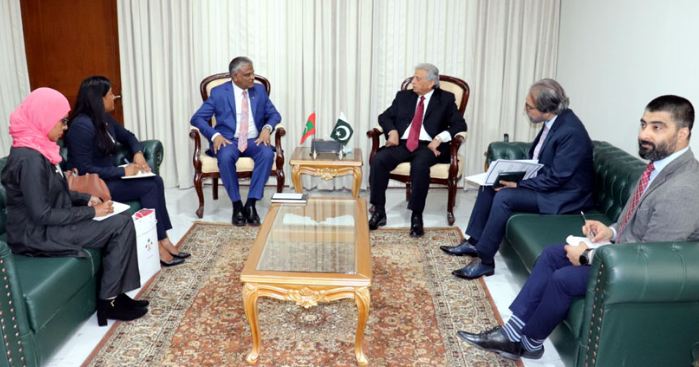 ISLAMABAD, MAR 21 (DNA) — Minister for Federal Education and Professional Training Rana Tanvir Hussain has called for enhanced collaboration between Pakistan and Maldives in the field of technical and vocational education.
He was talking to Higher Education Minister of Maldives Dr. Ibrahim Hassan who called on him in Islamabad on Tuesday. Rana Tanveer Hussain said a Memorandum of Understanding on Education and Professional Training to oversee, pursue and coordinate the collaboration between two countries should be formulated and implemented soon.
He said that Maldives National University has been connected with the leading Universities in Pakistan including LUMS, NUST, Arid Agricultural University and others. The visiting dignitary told Rana Tanveer Hussain that Maldivian students are pursuing their higher education especially MBBS in Pakistan's medical institutes as 6-8 seats are offered to them annually. — DNA