Rajnath, Mehbooba ask Pakistan not to encourage Kashmiri youth to take up arms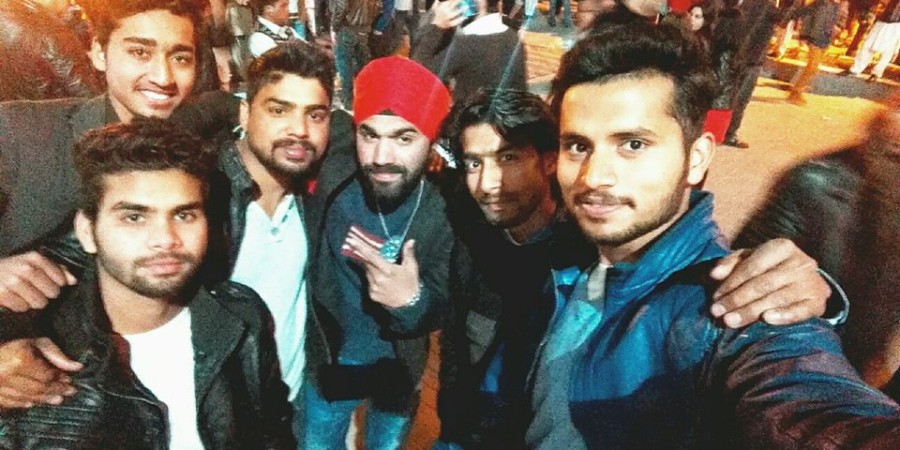 SRINAGAR: Indian home minister Rajnath Singh on Sunday gave a strong message to Pakistan, saying no interference will be tolerated from the neighbour in India's internal matters.
Asking Islamabad to restrain from encouraging Kashmiri youth to take up arms, he said, "You are yourself affected by terrorism. On one hand, you (Pakistan) storm the Lal Masjid to kill terrorists, but on the other, you appeal to Kashmiri youth to take up arms," said Singh, who was on a two-day visit to the Valley.
He added, "Pakistan's role isn't 'pak' (pure) in relation to Kashmir. They need to change their behaviour. Haven't said anything wrong, have just asked them (Pak) to refrain from interfering in the internal matters of other country.''
Singh also ruled out any third-party involvement in the resolution of Kashmir issue.
Although there was no offer of dialogue with separatists, the home minister reiterated that dialogue was the only solution. "We are ready to talk to anybody once peace and normalcy is restored in the state,'' he said.
Pakistan instigating Kashmiri youths to take up weapons
In a sharp switch instance, IH Kashmir chief minister Mehbooba Mufti described Pakistan as hypocritical and blamed it for instigating Kashmiri youths to take up weapons.
Unlike her father Mufti Mohammed Sayeed, who throughout his political career never criticised Pakistan, Mehbooba for the first time went against the political line of the PDP. "Pakistan shouldn't encourage our children to take up guns and die. I think this is hypocrisy." She also castigated Pakistan for infiltration.
"Every day we get to know that infiltration is going on unabated along the borders," Mehbooba said, drawing connection between increasing terrorism in Kashmir valley and repeated intrusions from across the border.
At the same time, the CM said confidence building measures with the neighbour must continue. She also said withdrawal of Armed Forces Special Powers Act "could be tried" in certain areas