Rabbabi meets Amjad Sabri's family to express condolences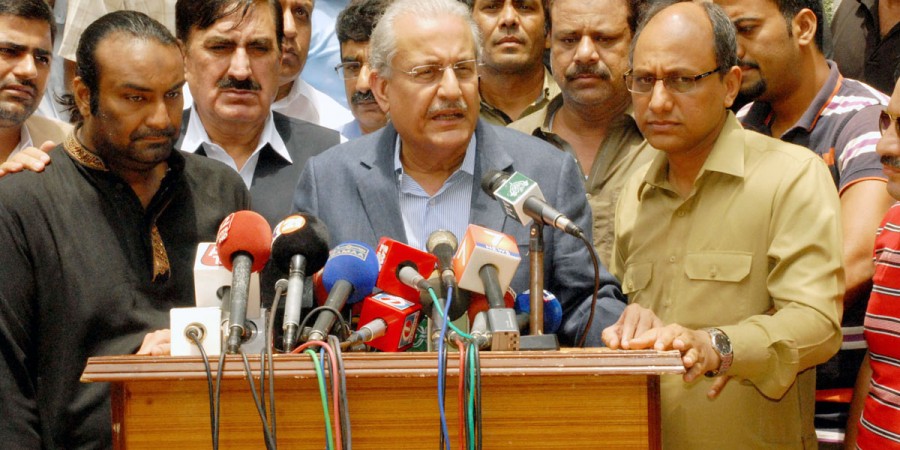 KARACHI, 26 JUNE, (DNA) – Chairman Senate Raza Rabbani on Sunday paid a visit to slain famous Qawwal Amjad Sabri's residence in Karachi's Liaquatabad.
The leader met Amjad Sabri's family and expressed condolences over the assassination of the legend. He also assured to ensure justice to the bereaved heirs.
On the other hand, the key witness Saleem Chanda has been shifted to some undisclosed place for further process.
Earlier, central zone investigation police interrogated Saleem Chanda who sat next to Amjad Sabri in his car when the unidentified gunmen opened fire killing the renowned Qawwali singer.
Chanda was brought to Sabri's residence for identification purposes earlier in the day. The witness told police officials that he was sitting next to Sabri when the gunmen opened fire. He stated that the windscreen of the car broke because of the intense firing, adding that he got injured after coming in contact with shattered glass.
He said that he hid underneath the car's seat as he became petrified as a result of the firing, further stating that he attempted to shift Amjad Sabri to the hospital after the attack.
Police officials state that statement of Sabri's widow would be crucial regarding the investigation of the case as she can tell whether he was receiving threats or not.