Punjab talent hunt program winners get awards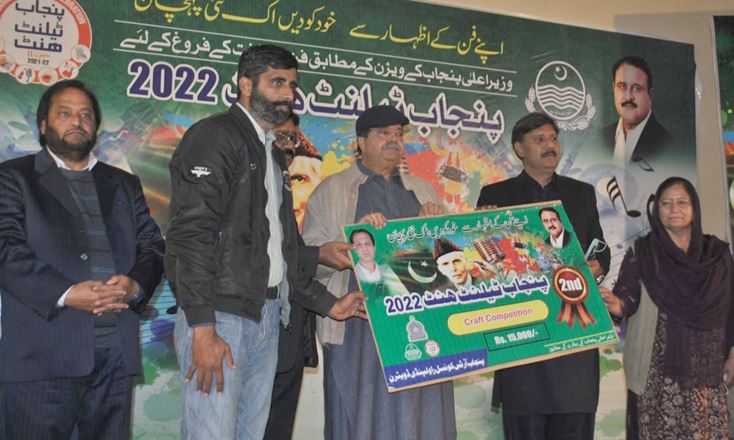 Kamran Gujjar
ISLAMABAD: According to the Chief Minister of Punjab, the first phase of the district competition of the Punjab talent hunt program organized by the department of information and culture for the promotion of art and culture in the province was held in Government Post Graduate College Tahlianwala Jhelum.
In the first phase, students of different schools and colleges across the district participated in competition by singing, painting and short story writing. Chief guest of the national assembly, Chaudhry Farrukh Altaf said that Punjab talent hunt program 2022 is a great step for the government to promote art welfare, such healthy activities are very important for young generation.
Deputy commissioner Jhelum Nauman Hafeez said on the occasion that by highlighting the natural talent present in our young generation from Punjab talent hunt program, national and international being taken forward internationally, holding such competitions in youth is a welcome thing. Director Punjab arts council Rawalpindi Waqar Ahmed said that Punjab talent is a unique program of its kind, which is promoting Pakistan's soft image. He said that the purpose of the talent hunt program was to encourage youth because the future of Pakistan is related to these youth. Ali Haider, Mudasar and Dua Zehra got the first, second and third position respectively in the singing competition. In the painting competitions, Majda got first position, while Tabasam second and Maha Gul got the third position. In the short story competition, Mohammad Mubashar was considered to be the first prize winner, while Mohammad Omar got second and Faizan third positions.