PTI rally lathi-charged in Islamabad; Imran announces mass protest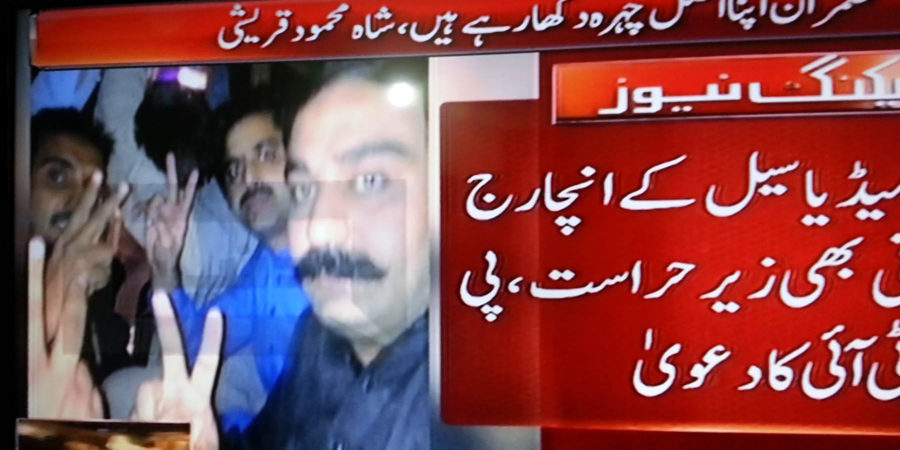 ISLAMABAD (DNA) – PTI rally held in E 11 was lathi charged on Thursday and a number of PTI workers were taken into custody. Imran Khan condemned the incident. Police say PTI workers violated section 144 under which they could not hold any rally. PTI workers on the other hand said they were having an indoor rally and section 144 does not apply  on indoor rallies.
PTI leader Asad Umar while talking to media said that these tactics would not deter PTI  workers and November 2 dharna will take place at any cost.
PTI chairman Imran Khan while talking to media announced to hold mass protest on Friday. He asked his workers to remain peaceful and do not take law into their hands.
He further said, if the govt resorted to violence, then this movement will take another turn. He announced to take part in a rally being organised by Sheikh Rashed Ahmed in Lal Haveli.