PTI parliamentarians can return to National Assembly, says Imran Khan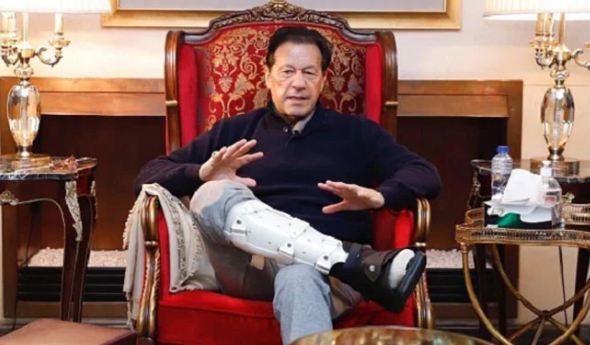 In yet another apparent U-turn, Pakistan Tehreek-e-Insaf (PTI) Chairman Imran Khan, who had been ruling out the possibility of returning to assemblies, on Monday said that party lawmakers could go back to the National Assembly (NA) for the caretaker setup.
The PTI parliamentarians tendered their resignations en masse on April 11, two days after Khan was ousted as prime minister through a no-trust move.
During an interaction with journalists in Lahore, the PTI chief said that they had devised a strategy for the lower house of parliament.
"We will make Shehbaz Sharif's sleep restless soon," he added. Khan's latest comment comes two days after he had said that Premier Shehbaz would have to take a trust vote, claiming that several PML-N MNAs were in contact with his party.
Talking about the local body (LB) elections in Karachi and Hyderabad, the former prime minister said that the Pakistan Peoples Party (PPP) could not win elections without rigging.
Referring to the establishment's involvement in politics, Imran Khan said: "No significant change in Bajwa doctrine."
To another question, he said the reasons behind the PTI's defeat in Karachi were the PPP's rigging and the party's "weakness".
Talking about the country's economic crisis, the former PM said the incumbent government was badly stuck. "Finance Minister Ishaq Dar had to increase the prices of petroleum products but he didn't, which means the IMF would not come to rescue the country."
The financial czar announced on Sunday that the price of petroleum products in the country would stay unchanged for the next fortnight — till January 31.
"The PML-Q's future is with the PTI. The PML-Q will win if it contests the elections on the symbol of bat," Khan insisted.