PTI leader Baldev arrested in connection with Soran murder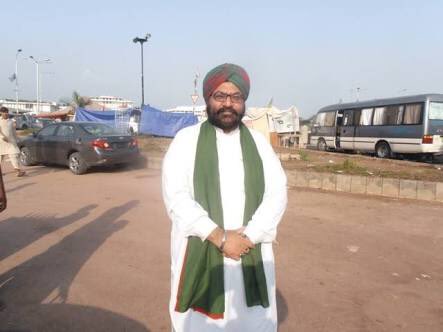 SWAT, 22 APR, (DNA) – The law enforcement agencies on Sunday arrested Pakistan Tehreek-e-Insaf (PTI) District Councilor Swat Baldev Kumar in connection to assassination Khyber Pakhtonkhwa's minorities minister.
He was arrested at Bari Kot area for his alleged links in assassination of Minorities minister Sardar Sooran Singh.
After the arrest, security forces moved Kumar to undisclosd location for interrogation.
Talking to media persons, Deputy Inspector General (DIG) Malakand Range Azad Khan has confirmed the arrest.
He has been shifted to an undisclosed location for further interrogation, said police officials.
Azad Khan also said that after interrogating already captured two suspects, Kumar has also been added into the interrogation-list. Arrested suspects have been investigated from various angles to catch the actual murderers, he added.
It is pertinent to mention that Tehreek-i-Taliban Pakistan (TTP) had claimed responsibility for the assassination.
Sardar Soran Singh, a special assistant to chief minister KP on minorities' affairs and an MPA, was gunned down in a targeted attack near Pir Baba in Buner district on Friday.
Soran Singh belonged to the Sikh community and joined Pakistan Tehreek-e-Insaf in 2011 after being associated with Jamaat-i-Islami. He held one of several seats reserved for religious minorities in the Khyber-Pakhtunkhwa provincial assembly.
Three years ago, another PTI provincial lawmaker Fareed Khan was shot dead by unknown gunmen in Hangu. =DNA