PTI completely losts public confidence: Sirajul Haq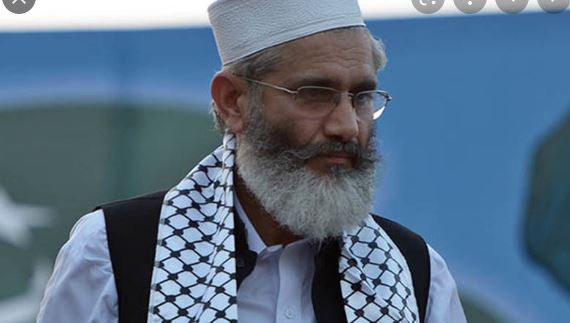 LAHORE, NOV 15 (DNA) – Jammat-e-Islami Emir Sirajul Haq has said the PTI has completely lost public confidence but it now tries to create controversies by using the forum of parliament.
The JI, he said while talking to party leaders at Mansoora on Monday, would oppose the government tactics to take control over institutions and create further political crisis.
He said the PTI issued countless presidential references in three years, bypassing the national assembly and senate. The PTI's freshly proposed legislation, he added, had nothing to do with the public interest.
The JI chief who reached Mansoora on Monday after spending three-day in southern Punjab, told the party leaders and workers that he met farmers, laborers, teachers, religious scholars during his stay in Multan and felt the public was desperate and frustrated due to skyrocketing inflation, unemployment and poverty.
This government, he said, failed to provide any relief to masses in more than three years. The prime minister slogans to bring real change and transform the country into Madina state proved lie, he said, adding it had been proved the government lacked vision and capacity to fix the issues.
"We need to change the system," he said, appealing the masses to reject the status quo and cooperate with the JI to bring real change. He said the life of a common man became miserable due to government policies.
The IMF, he added, took virtual control of the government. The interest-based economy and capitalism ruined the country and institutions, he said. The PTI, he said, had kept the status quo and policies of the former governments intact.
He said the masses should take stand now and launch a peaceful democratic struggle to put the country on track and get rid of the feudal lords and corrupt imperialists. = DNA
=======================