PTI Chief echoes criticism over tax amnesty scheme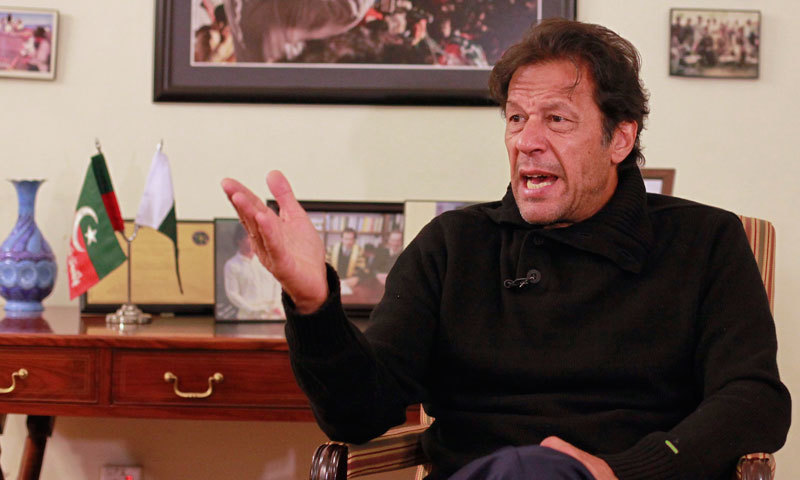 ISLAMABAD, 22 JAN (DNA) – Pakistan Tehreek-e-Insaf (PTI) chairman Imran Khan on Friday echoed his criticism over ruling party's tax amnesty scheme.
The PTI chairman criticised Prime Minister and his ways through a message on social media website. He stated that the Prime Minister, if is sincere towards expanding the tax recovery base should lead with an example.
He demanded PM Nawaz to declare his assets in Pakistan as well as abroad in bid to motivate non-filers. He called to make Federal Board of Revenue (FBR) an autonomous body. He denounced the idea of amnesty schemes and called for an autonomous figure in order to increase recoveries.
On Thursday, the government had two bills passed by the National Assembly (NA). One bill pertains to making Pakistan International Airlines (PIA) a public company while the other to expanding tax filing ratio by allowing traders to submit one percent of Rs 50 million.  Opposition parites protested and demonstrated a walk out of the session.
The protesters tore copies of the bill while Shah Mehmood Qureshi among others termed presentation of the bill through additional agenda a violation of the rules of Conduct of Business of the House.
Opposition Leader in the National Assembly Khursheed Shah said that the government should not put forth bills that it had opposed during Pakistan People s Party (PPP) tenure.  He said that Finance Minister Ishaq Dar had staunchly criticised PPP when it had put forth the same scheme.
Earlier in a press conference, Imran Khan had accused Punjab Assembly Deputy Chairman Sardar Sher Ali Gorchani of occupying thousands of acres of forest land in Rajanpur.  He added that trees have been cut off in the forests of Chichawatni, Kundian, Mianwali and Changa Manga.
Gorchani responded to the allegations with a challenge of open debate. Punjab government spokesman Zaeem Qadri also defended Gorchani and said that Khan has made it a habit to accuse others.  He said that this allegation on Gorchani to occupy forest land is shameful. DNA