PTI Chairman releases important videos evidence about May 9 riots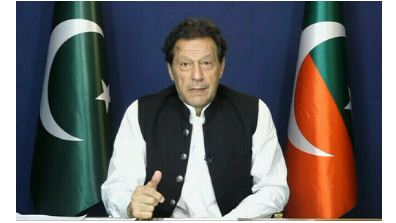 Says Yasmin, his sisters clearly telling protestors not to harm Jinnah house
ISLAMABAD: Pakistan Tehreek-e-Insaf (PTI) Chairman Imran Khan released important videos evidence regarding vandalism and riots on May 9, wherein it was clearly showed as who were planning to create chaos and anarchy and who were trying to avoid riots and extinguish the fire.
PTI Chairman shared important videos evidence on his twitter handle on Monday, in which Our Central Punjab President Dr Yasmin Rashid and his sisters could clearly be heard telling the protesters not to harm Jinnah house.
Imran Kahn said: "Clearly this was all stage managed by those who wanted to use this as a pretext to further crackdown on PTI, jail our workers and senior leadership along with me.
PTI Chairman said that they all done this so that the assurances given to Nawaz Sharif in the London plan could be honoured.